S. Korean companies willing to work with Iran despite U.S. sanctions: envoy
September 23, 2018 - 0:1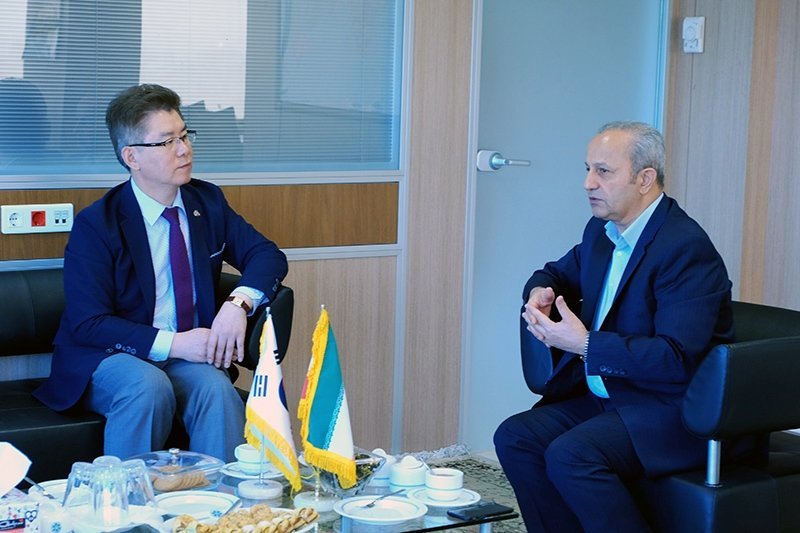 TEHRAN- South Korean companies have not stopped their trade ties with Iran and are willing to work with Iran despite the U.S. reimposition of sanctions, South Korea's Ambassador to Iran Yu Chang Hwang stated.
He made the remarks in a meeting with Mohammadreza Bakhtiari, the vice chairman of Tehran Chamber of Commerce, Industries, Mines and Agriculture (TCCIMA) for international affairs, at TCCIMA building on Friday, IRNA reported.
"The fact is that South Korean companies are interested in working in Iran and want to continue their trade and business cooperation with Iran. Of course, the problem of unilateral sanctions imposed by the U.S. on Iran should be taken into consideration," the ambassador said.
The South Korean diplomat added that the companies are seeking waivers from U.S. sanction to continue oil purchase from Iran, saying that many South Korean companies are dependent on Iranian oil.
Bakhtiari, for his part, said: "We have heard that some South Korean companies have reduced their activity in Iran, but we know that they are seeking to preserve their ties with Iran".
Although the sanctions make some difficulty for trade between Iran and South Korea, it is clear that Iranian companies want to preserve and develop their cooperation with the South Korean counterparts, he noted.
MA/MA