Danish daily to display works by Iranian painters
September 25, 2018 - 18:14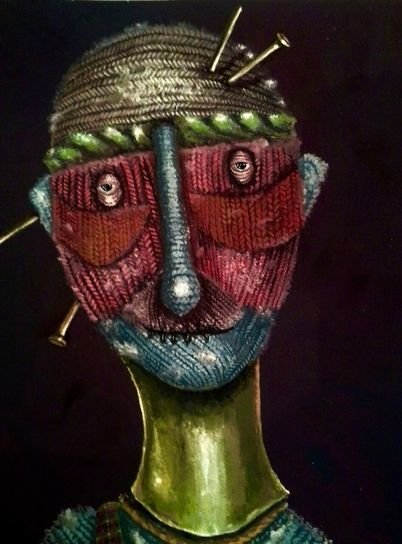 TEHRAN – Ugebladet newspaper in the Danish town of Mon will be playing host to an exhibition of paintings by Iranian artists Sara Ashrafi and Majid Hosseini.
"Forty works, half of which is mine, will be put on display at the exhibit that will open on September 28," Ashrafi told the Persian service of Honaronline on Tuesday.
Earlier in July, the Naestved Library and Citizens' Service in the Danish town of Naestved showcased a collection of Ashrafi's works in an exhibition.
"The officials of Ugebladet were impressed by the exhibition and asked us to organize a similar showcase at the office," Ashrafi said.
The subjects in the Ashrafi's works created for the exhibit have been covered with knitting and she called her collection "My Scarf Is Made of the Autumn Metempsychosis".
"For me, knitting are similar to metempsychosis," Ashrafi said and added, "In the (1980-1988 Iran-Iraq) war, I remember that people used to cleave the old clothes to weave new ones from the knitting yarns of the old clothes."
"I have compared cleaving the old clothes and weaving new ones to metempsychosis in my paintings, and Majid Hosseini's works are also close to this concept."
The exhibition will run until October 27.
Photo: A painting from Sara Ashrafi's collection "My Scarf Is Made of the Autumn Metempsychosis".
MMS/YAW