Wood chips supersedes green grass in Tehran
October 3, 2018 - 23:59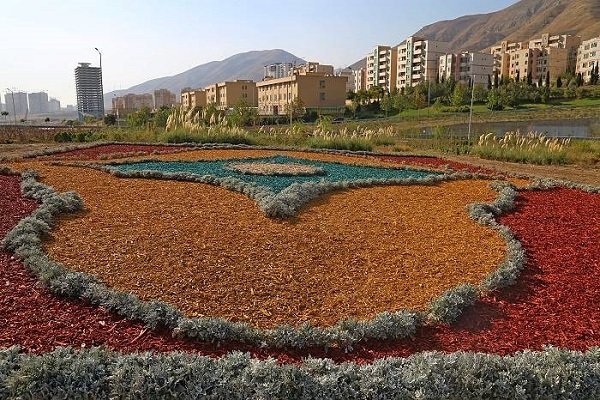 TEHRAN – While planting grass in green spaces has been banned due to the high costs and water consumption, a new design of wood chips is piloted in the capital to be implemented in other areas, YJC reported on Wednesday.
Mulching wood chips around the trees has led to 60 percent reduction of evapotranspiration and has decreased the irrigation costs by four times, Ali Nozarpour, mayor of district 22 of Tehran Municipality has said.
In July, Tehran Municipality announced that planting grass in 22 districts of Tehran is banned due to water scarcity, while other plant species which require less water, resistant to pests and compatible with the city's climate must be used as alternatives.
At the same time Tehran city councilor Nahid Khodakarami announced a ban on irrigating Tehran's green spaces from 6 a.m. to 6 p.m. saying that considering Tehran's water scarcity, keeping the grass green is not a priority but growing some plants compatible with the capital's climatic characteristics makes more sense.
A project has been prepared on a new design of wood chips to be mulched over the open spaces and parks, which is piloted in western part of the capital and is planned to be implemented in other areas, as well, Nozarpour explained.
In order to rejuvenate the trees and providing right conditions for growth, thousands of trees are pruned throughout the capital, and the discarded tree branches are thrown away, he said, adding, given the implementation of this project, the pruned branches went through the recycling process and used for environmental purposes.
He went on to say that the pruned branches are chipped into wood chips, and colored naturally by iron oxide which causes no harm to the environment.
The project has played a significant role in beautification of open spaces in the capital, as a wide range of open spaces can be adorned by Iranian traditional patterns and colors, he further explained.
It is noteworthy to say that the project is being implemented in cooperation with Iran's state prison organization to provide employment to the prisoners in the country, he concluded.
FB/MQ/MG