Spouses of envoys attend gastronomy, crafts festival in Tehran
October 19, 2018 - 18:48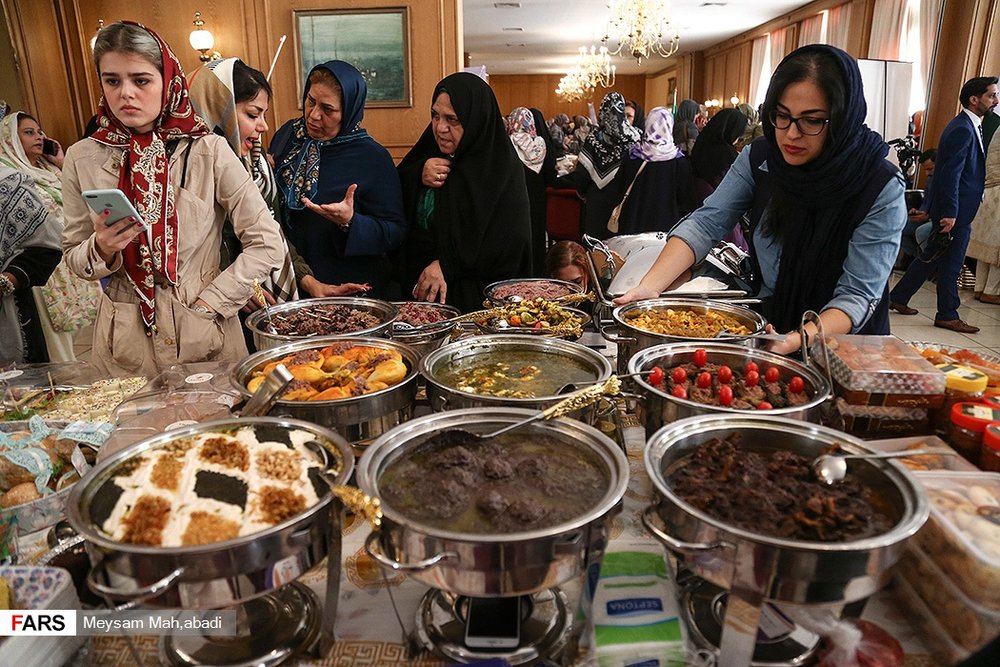 A group of spouses of foreign-diplomats in Tehran participated in a gastronomy and handicrafts festival, which was hosted by the Ministry of Foreign Affairs on October 18, 2018.
The event was held at the Institute for Political and International Studies, a Tehran-based foreign policy think tank affiliated with the ministry.
The Iranian cuisine, usually dominated with fragrant herbs, varies from region to region, but it principally accentuates freshness, deliciousness, and colorfulness.
AFM/MG