Nominated fin. min. briefs private sector on future programs
October 23, 2018 - 22:24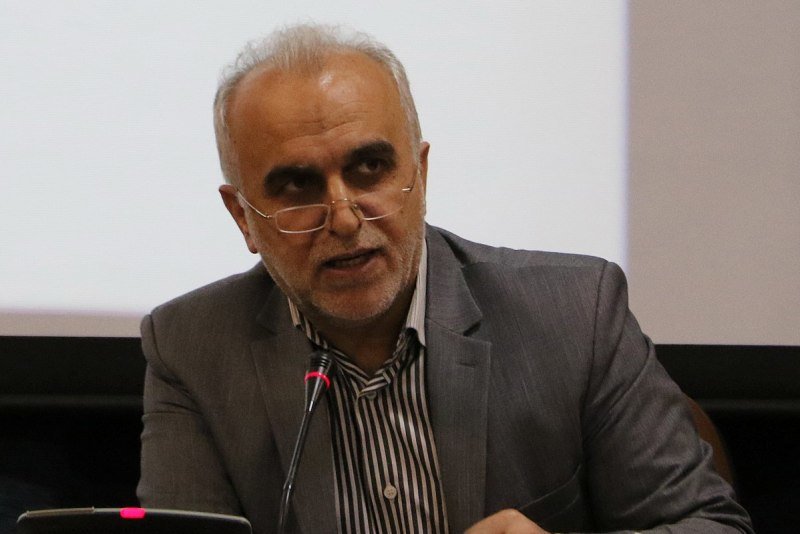 TEHRAN- In a meeting with members of Iran Chamber of Commerce, Industries, Mines and Agriculture (ICCIMA), President Hassan Rouhani's nominated Minister of Economy and Finance Farhad Dejpasand elaborated his future plans for the ministry.
Naming establishment of "House of Economists" as one of his main targets, Dejpasand underlined that on the way to reach stable economic conditions, government's interference in the economic affairs should be minimized and it should become smaller and swift.
"In case of forming an electronic market and an intelligent economy, it is possible to create a competitive domestic market, which is also transparent", he added.
Underlining the role of private sector in improving domestic production and exports of non-oil products, the probable future finance minister vowed that he will order formation of a council for dialogue between the private sector and the government.
Dejpasand also expressed his tendency towards increasing the government's tax income instead of relying on oil revenues.
Regarding the old and unpractical structure of Iranian banking system, Dejpasand pointed to banking reformations as one of his main targets.
As reported, Mohammad Shariatmadari, the nominated minister of cooperatives, labor, and social welfare; and Reza Rahmani, the nominated minister of industry, mining and trade were also present in this meeting.
HJ/MA