Zarif believes Europeans have done well to keep nuclear deal: MP
October 23, 2018 - 20:55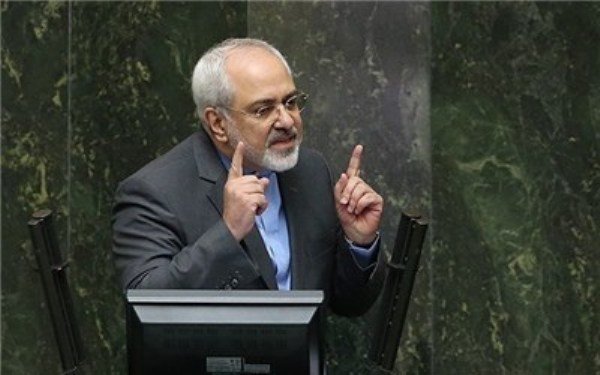 TEHRAN – Iranian Foreign Minister Mohammad Javad Zarif believes that Europeans have done well in resisting the U.S. and preserving the 2015 nuclear deal, spokesman for the Parliament presiding board told reporters on Tuesday.
Behrouz Nemati said Zarif told the closed session of parliament that despite pressure by the U.S. and Israel, Europeans have stood by Iran.
Nemati also cited Zarif as saying it is an "illusion" that Iran will collapse under pressure.
In May Donald Trump withdrew Washington from the nuclear agreement, officially known as the Joint Comprehensive Plan of Action (JCPOA), and reintroduced sanctions on Iran in August. The second wave of sanctions, which targets Iran's oil exports and central bank, is due to start in early November.
On September 25, European Union foreign policy chief Mogherini announced that the bloc was creating a new payment mechanism to allow countries to transact with Iran while avoiding U.S. sanctions.
Mogherini's announcement came after a meeting with foreign ministers from Britain, France, Germany, Russia, China, and Iran on the sidelines of the United Nations General Assembly in New York.
NA/PA