U.S. foreign policy up for rent, Zarif says
May 23, 2018 - 14:54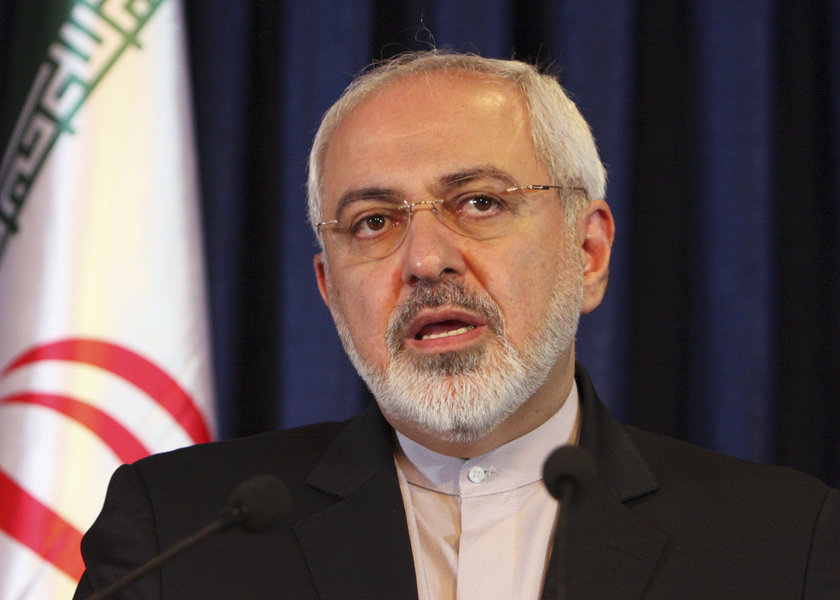 TEHRAN – Iranian Foreign Minister Mohammad Javad Zarif says the U.S. foreign policy has been turned into a "rental" and any pressure group which can pay more will be able to move the U.S. toward its own objectives.
Hinting at the recent anti-Iran remarks by Mike Pompeo, the new U.S. secretary of state, Zarif said the remarks were so "nonsensical, discourteous and illogical" that they do not deserve to be responded to, ISNA reported.
The U.S. government's current officials are not only imprisoned by their own delusions, but they are also imprisoned by the corrupt pressure groups whose scandals are being laid bare to the public on a daily basis, the chief diplomat added.
This, the foreign minister said, "reflects the bankruptcy of the United States of America."
Announcing Washington's new policy toward Iran on Monday, Pompeo demanded that Tehran halt all uranium enrichment, stop its ballistic-missile program and give nuclear inspectors access to the entire country. He also said the U.S. will "crush" Iran with economic and military pressure unless it changes its behavior in the Middle East.
Zarif said all of Pompeo's words were based on trumped-up charges and were nothing but old, failed policies which he repeated with heightened "shamelessness" and "intensity".
He went on to say, "The Americans think they can succeed by their past policies and what they used to call the crippling sanctions which failed to drive a wedge among the Iranian nation even when they had global consensus against Iran."
"Once, the Americans managed to form a global consensus against Iran with their lies but today it is quite clear that such consensus has been formed against America," the foreign minister noted.
On Monday, a few hours after Pompeo made his speech against Iran at the Heritage Foundation, Zarif said the United States is addicted to making repeated mistakes. "US diplomacy sham is merely a regression to old habits: imprisoned by delusions & failed policies—dictated by corrupt Special Interest—it repeats the same wrong choices and will thus reap the same ill rewards," Foreign Minister Zarif tweeted.
Pompeo's remarks come nearly two weeks after U.S President Donald Trump withdrew his country from the nuclear deal, officially recognized as the Joint Comprehensive Plan of Action (JCPOA), and vowed to reinstate economic sanctions on Iran.
Trump's move came despite the fact that the UN's nuclear watchdog, in charge of monitoring Iran's compliance with the deal, has confirmed that Tehran has abided by the terms of the agreement.

MH/PA