MP says U.S. was given samples from Iranian nuclear rotor sediments in late 2016
November 5, 2018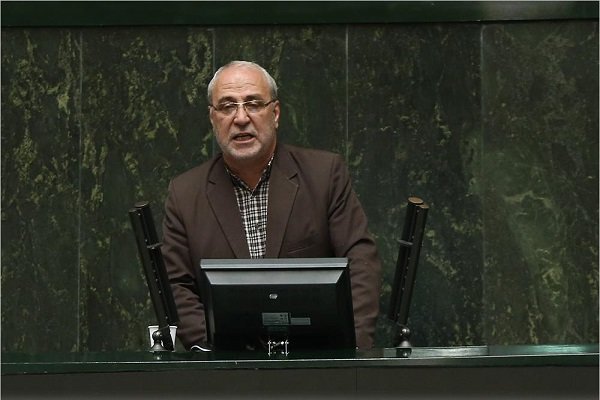 TEHRAN – MP Hosseinali Haji-Deligani on Monday accused the government of having gone beyond the 2015 deal - aka Joint Comprehensive Plan of Action (JCPOA) – by giving samples of nuclear rotor sediments to Americans.
Haji-Deligani, a conservative MP representing Shahin Shar, claimed this happened after the implementation of the deal in January 2016.
Addressing Foreign Minister Mohammad Zavad Zarif who was attending the parliamentary session, the MP said following talks with U.S. negotiators in Frankfurt in 2016, the Iranian side had given the U.S. samples from sediments in rotors used in Iran's nuclear centrifuges, an act beyond Iran's commitments under the JCPOA.
"In the Frankfurt agreement you allowed the Americans to take samples from the carbon fibers used in the rotors. There was no such thing in the text of the JCPOA and thereby new information was given to the Americans," Haji-Deligani said.
On the Frankfurt talks, he said, "In the Azar of 95 (November 2016), Mr. Zarif, exactly one year after the implementation of the JCPOA and one day ahead of the American presidential election, held talks in Frankfurt and signed three new agreements against the unambiguous text of the JCPOA."
He added, "According to Article 7 of the JCPOA, Iran has explicitly accepted that there be 300 kilograms of enriched uranium in the country, and that it can use this uranium as ultimate manufactured product."
"But in the Frankfurt talks, you accepted and pledged to the Americans to count the sediments of these enriched materials [that are left] inside tubes and equipment as part of that 300 kilogram."
"This new agreement was a violation of the nation's right and a violation of the JCPOA," Haji-Deligani stressed.
Zarif spoke after Haji-Deligani and some other MPs who had posed their questions to him. But in his response, there was no direct reference to Haji-Deligani's claims about the Frankfurt agreements.
SP/PA