Iran: Sanctions will fail to bear fruit
November 6, 2018 - 7:33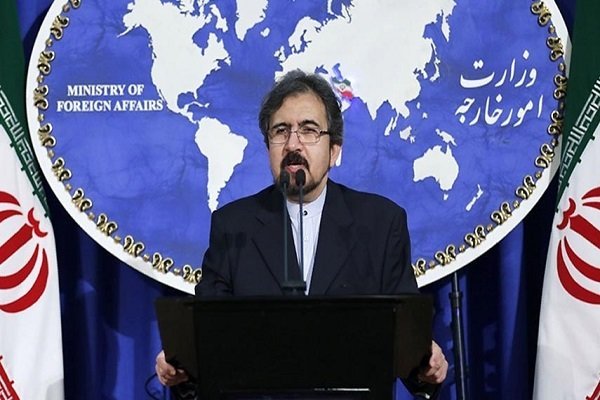 TEHRAN – U.S. sanctions against Iran are facing with global defiance and Washington will fail to achieve its desired plans by returning sanctions, Foreign Ministry spokesman Bahram Qassemi said on Monday.
Speaking at a press conference, Qassemi said Iran is no stranger to sanctions as it has gone through a wide range of sanctions since the victory of the Islamic Revolution 40 years ago.
"Experience has taught us that these sanctions are merely a psychological warfare, and Iran, despite all the pressures and threats, can continue to cooperate with the world," he remarked.
"These sanctions, too, will soon become history and we will pass this stage as well," he added.
The spokesman said such measures are the epitome of different U.S. administrations' addiction to sanctions, especially the current one.
It is very difficult for them to overcome this addiction, he added.
Qassemi went on to say that the sanctions will backfire on the United States and will be "a starting point for their international isolation."
EU mechanism for trade with Iran progressing well
On the Special Purpose Vehicle, the European Union's mechanism aimed at facilitating trade with Iran after the U.S. sanctions come into effect, he said, "We are in touch with the European Union and 4+1; the financial and monetary mechanisms, as you know, are complicated and time-consuming."
4+1 refers to the remaining parties to the nuclear deal which includes four members of the UN Security Council (Russia, China, France and Britain) plus Germany.
"In this mechanism, the other sides should work on some of the conditions that Iran had already set up, which I hope will be operational as soon as possible," Qassemi stated.
Qassemi said the generalities of the EU payment system to allow oil companies and businesses to continue trading with Iran during the sanctions era will become clear very soon.
The Islamic Republic and the EU are in constant talks on the SPV mechanism and the issue is progressing well, he stressed.
On May 8, U.S. President Donald Trump pulled his country out of the Joint Comprehensive Plan of Action (JCPOA), the official name for the 215 nuclear deal, and ordered restoration of sanctions against Iran which were lifted under the agreement.
Defying the Trump administration's Iran policy, the EU has vowed to counter the sanctions by protecting European companies from punitive measures and opening up a new payment system to work with Iran.
MH/PA