Iranian celebs launch #SanctionsTargetMe movement against U.S. sanctions
November 9, 2018 - 16:53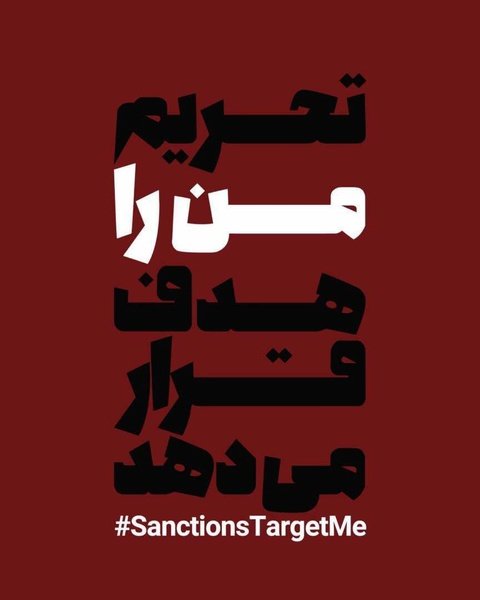 TEHRAN – A large number of Iranian celebrities has launched #SanctionsTargetMe, a movement that takes aim at the sanctions reimposed by the United States on Iran.
The campaign also warns that Iranian people's access to life-saving medication and medical supplies has been seriously jeopardized, said the organizers among them are veteran actors Reza Kianian and Parviz Parastui.
In a statement published by the celebrities, they wrote, "Trump claims the sanctions do not affect humanitarian aid and medicine in Iran, but this is a big lie. The sanctions on Iranian banks means nobody can engage in any international financial transactions.
"Ordinary people are the ones who are most seriously suffering from the sanctions, which have created a grave burden on their sense of wellbeing."
A report released by the International Court in Hague on October 3, 2018, says, "It has become difficult if not impossible for Iran, Iranian nationals and companies to engage in international financial transactions to purchase goods."
The celebrities have asked all the Iranian nationals and artists to join the movement.
U.S. President Donald Trump announced in May his country's withdrawal from the 2015 Iran nuclear deal and ordered the reimposition of sanctions in November.
Photo: A poster for the #SanctionsTargetMe campaign.
RM/MMS