Momma Etti of "Sweet Agony" dies
November 10, 2018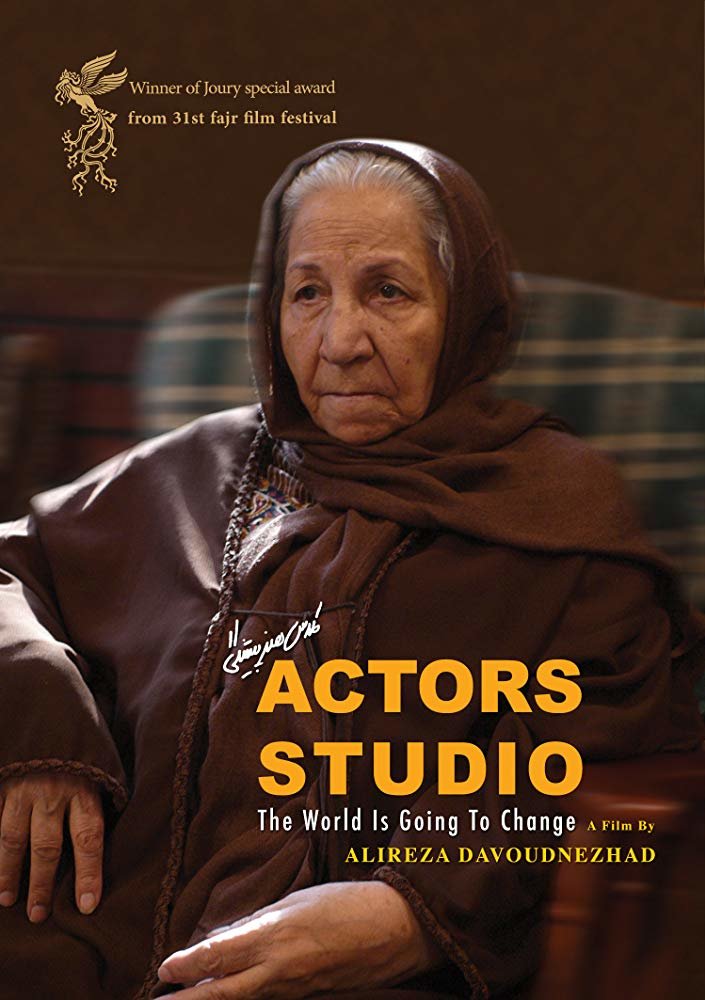 TEHRAN – Actress Ehteram Sadat Habibian who made her debut as Momma Etti in "Sweet Agony", directed by her son, Alireza Davudnejad, in 1999, died of old age on Saturday.
She passed away at a hospital in Karaj where she was admitted to the ICU two weeks ago, her grandchild, Reza Davudnejad, who co-starred with her in "Sweet Agony" told the Persian news media.
Habibian who was called by her children and grandchildren "Momma Etti" won the Crystal Simorgh for Best Supporting Actress at the Fajr Film Festival for her role in "Sweet Agony".
She also played a role in a sequel Davudnejad is making to the movie.
She was also the mother of Mohammadreza Davudnejad who is also an actor. Her grandchildren, Mona and Zahra Davudnejad, are also actors.
Her credits include "Paradise for You", "Bad Guys", "A Girl in the Cage", "Salve", "Rival Wife" and "Actors Studio", all of which were directed by Davudnejad.
Photo: A poster for "Actors Studio" bearing a picture of actress Ehteram Sadat Habibian.
MMS/RM