Despite global outcry, Rohingya repatriation from Bangladesh to begin this week
November 15, 2018 - 10:57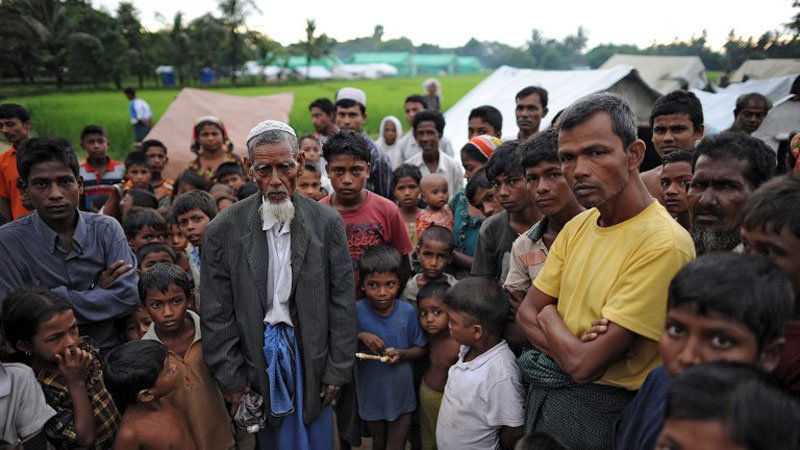 TEHRAN _ With the long-planned repatriation of Rohingya refugees from Bangladesh set to begin this week, international aid groups have warned that deportation, given current conditions in Myanmar, cannot possibly be voluntary, safe and dignified.
Bangladeshi authorities plan to begin repatriating Rohingya refugees from Thursday, who have fled what the United Nations has called 'ethnic cleansing' at the hands of radical Buddhist groups in Myanmar.
Notwithstanding the refugees repeatedly saying they do not wish to return under the current conditions, some 2,260 of them are scheduled to enter Myanmar from Bangladesh's southeastern Cox's Bazar district starting Thursday.
It has created panic in the camps, with refugees unsure about their future in Myanmar. According to reports, to avoid being deported to their home country, refugees are fleeing the camps in Cox's Bazar, fearing for their lives.
A group of 42 aid agencies have said the planned return of Rohingya refugees to Myanmar is 'premature' and 'dangerous'.
"They are terrified about what will happen to them if they are returned to Myanmar now, and distressed by the lack of information they have received," the group said in a statement. "They fled to Bangladesh to seek safety and they are very grateful to the Government of Bangladesh for giving them a safe haven."
Oxfam, World Vision and Save the Children were among the groups working in Myanmar and Bangladesh that signed the statement.
The UN rights chief on Tuesday urged Bangladesh to halt plans to repatriate Rohingya Muslims to Myanmar, amid reports of continued violations against the minority.
"We are witnessing terror and panic among those Rohingya refugees in Cox's Bazar who are at imminent risk of being returned to Myanmar against their will," UN High Commissioner for Human Rights Michelle Bachelet said in a statement.
"Forcibly expelling or returning refugees and asylum seekers to their home country would be a clear violation of the core legal principle of non-refoulement, which forbids repatriation where there are threats of persecution or serious risks to the life and physical integrity or liberty of the individuals," she said.
More than 725,000 Rohingya Muslims had to flee Myanmar's western Rakhine state following a military crackdown in August last year which resulted in murders, rapes and torture. They joined some 300,000 Rohingya who were already living in dilapidated camps in Bangladesh's southeast for years.
The imminent planned repatriation of Rohingya from Bangladesh to Myanmar could risk triggering violence on both sides of the border and should not proceed, the International Crisis Group has warned.
"Bangladesh and Myanmar should immediately halt the plan" to begin repatriating 485 Rohingya families, totalling 2,260 people, from November 15, the Brussels-based think-tank said. "These people were not consulted in advance and how they were selected is unclear; they are terrified at the prospect of being returned to Myanmar," the ICG said.
UN special envoy on human rights, Yanghee Lee, has also urged a halt to the 'rushed plans' to repatriate Rohingya refugees to Myanmar.