National festival of toys underway in Tehran
November 17, 2018 - 22:20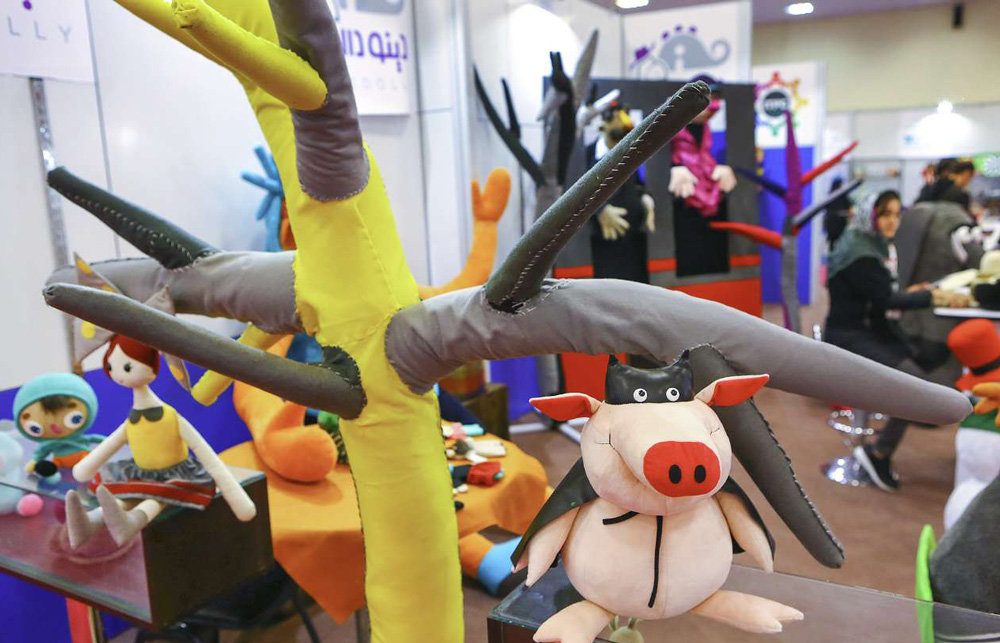 TEHRAN — The fourth national festival of toys opened in Tehran on Saturday with over 80 manufacturers and toy companies in attendance, IRNN news agency reported.
The Institute for Intellectual Development of Children and Young Adults (IIDCYA) hosts the 4-day event with a theme of "practice of life" aiming at promoting Iranian toys and supporting Iranian producers.
More than 1,300 Iranian products are being presented during the event and over 80 manufacturers and toy companies will be presenting their latest productions, head of the IIDCYA, Fazel Nazari said at the opening ceremony of the event.
He further expressed hope that the festival has good outcomes, including the establishment of a university course in the field of toys and tax strategies.
The vice president for science and technology Sourena Sattari, for his part said that one of the points of strength of any country is its toy industry, adding that given our country's cultural history, we could not yet commercialize the toy industry.
The national toy festival opens up a good opportunity for the toy industry, which has been affected over the recent years, as tablets and computers becoming children's toy of choice, Sattari highlighted.
On the sidelines of the event, Education Minister Mohammad Bat'haei also said that "our education system needs such innovations to make the students more interested in learning."
Bat'haei went on to say that toys are being used today as the educational equipment and technologies, which not only is among entertainment tools, but facilitates and accelerates the learning process.
Referring to games and toys increasing children's knowledge of themselves, he stated that developing mental and social skills is an important objective in education, through which, children practice life skills, so that toys must be considered as part of the educational equipment and technology.
Therefore, it is planned to establish toys and games courses in 10 provinces of the country, in which, each student will involve educational process for two or three hours through games, he concluded.
FB/MQ/MG