Iran's Mostafavi receives "Pasteur International Talent" award
November 21, 2018 - 9:56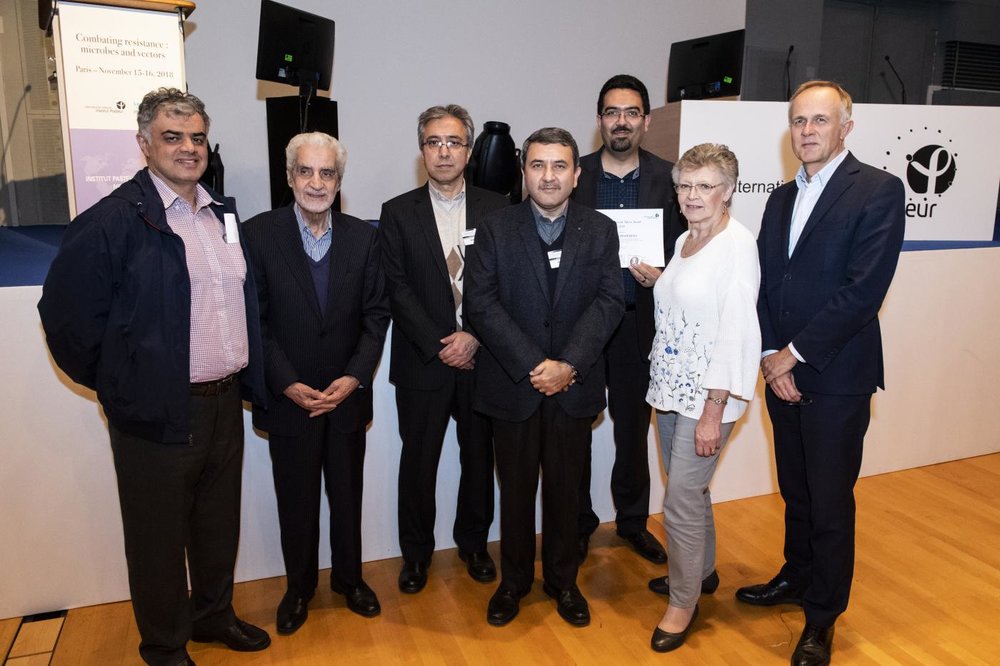 TEHRAN- Dr. Ehsan Mostafavi of the Pasteur Institute of Iran received the "Pasteur International Talent" award for his central role in the study of emerging and reemerging diseases in Iran.
The awards were granted during the fourth annual Institut (French for Institute) Pasteur International Network Symposium on November 16, the institute's website reported.
Dr. Claude Flamand from the Institut Pasteur in French Guiana was the other receiver of "Pasteur International Talent"; he was chosen for setting up an epidemiology laboratory in Guiana.
The "Pasteur International Talent" award, worth €10,000, aims to recognize, support and kickstart career development for researchers with high potential within the Institut Pasteur International Network.
Dr. Ehsan Mostafavi is the director of the department of Epidemiology and Biostatistics at the Pasteur Institute of Iran. Mostafavi studies neglected parasitic diseases and tropical diseases. He directs the Research Center for Emerging and Reemerging Infectious Diseases at the Pasteur Institute in Iran, which houses the National Reference Centers for Plague, Tularemia and Q Fever.
The Pasteur Institut is a French non-profit private foundation dedicated to the study of biology, micro-organisms, diseases, and vaccines.
Today, the Institut Pasteur is one of the world's leading research centers; it houses 100 research units and close to 2,700 people, including 500 permanent scientists and another 600 scientists visiting from 70 countries annually.
The Institut Pasteur is also a global network of 24 foreign institutes devoted to medical problems in developing countries.
SJ/MQ/MG