India turns down Pakistan's invite to PM Modi for SAARC Summit
November 29, 2018 - 2:30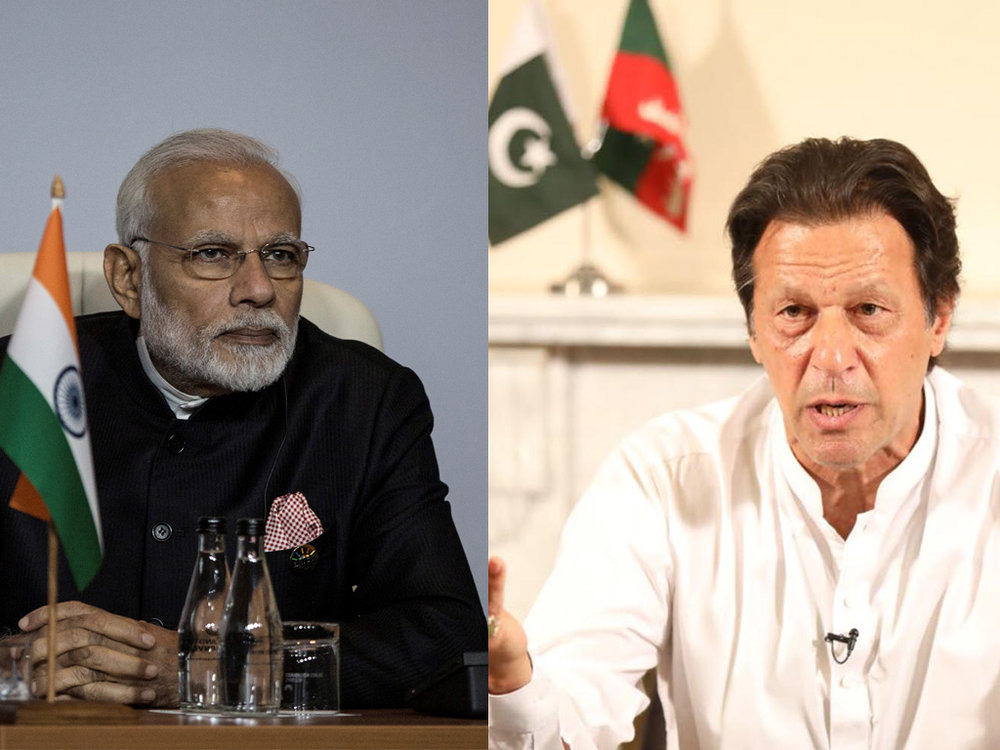 TEHRAN_ The relationship between the two estranged neighbors India and India keeps fluctuating. Last week's developments had inspired hope that the relations between them might be back on track. But Indian government seems least interested to shake hands with Pakistan at least for now.
In a major development that was seen as an attempt to resurrect the Indo-Pak ties, the Imran Khan government in Islamabad decided to invite Indian Prime Minister Narendra Modi for the South Asian Association Regional Cooperation (SAARC) Summit.
The announcement drew mixed reactions in India with some seeing it as a 'ploy' and some looking it as a window of opportunity to open a new chapter in their bilateral relations.
Pakistan Foreign Office Spokesman Mohammad Faisal announced it on Tuesday, as reported by The Dawn. The announcement followed Imran Khan's previous letter to PM Modi earlier this year that talked about constructive engagement between India and Pakistan and invited him to Pakistan.
Imran Khan wrote the letter on September 14, a month after he was sworn-in as the new Prime Minister of Pakistan. Khan was responding to the greetings sent by PM Modi on his election victory.
The previous letter talked about constructive engagement and said Pakistan had shown the spirit to talk by sending Pakistan's Minister of Law and Information to the funeral of former PM Atal Bihari Vajpayee.
The letter further highlighted how Vajpayee worked to better India-Pakistan relations and wanted a stronger SAARC.
However, soon after the letter was sent, relations between the two sides fell off again, when stamps were issued in Pakistan in memory of the slain Kashmiri militant commander, which enraged New Delhi and led to war of words between the two sides.
Last week, Pakistan government made an effort to repair relations by inviting India's foreign minister for the Kartarpur corridor inauguration ceremony. India confirmed that two ministers would be attending the event, which signaled a thaw in their relations.
The invitation by Pakistan to PM Modi for participation in SAARC Summit could have paved the ground for resurrection of ties between two neighbors. But, that doesn't seem to be happening for now.
India has dismissed the invite. A senior government official was quoted saying that India is not a special invitee that Pakistan has the discretion to invite. India is an integral part of the SAARC Summit
On Wednesday, India put to rest any speculation over Modi travelling to Pakistan to attend the SAARC Summit.
Addressing media, External Affairs Minister Sushma Swaraj categorically stated that there was no way PM Modi would travel to Pakistan for the summit of the South Asian Association for Regional Cooperation (SAARC) regional grouping.
The minister said no dialogue can take place between India and Pakistan till the time the latter puts a curb on terrorist activities emanating from its soil. "PM Narendra Modi will not go to Pakistan to attend the SAARC Summit," she declared.
"For many years, the Indian government has been asking for this (Kartarpur) corridor, only now Pakistan responded positively. It doesn't mean the bilateral dialogue will start because of this, terror and talks can't go together," Swaraj said.
Pertinently in 2016, India and several other nations had pulled out of the SAARC Summit in Pakistan citing the unfavorable regional security situation and for India, specifically the issue was about cross-border terrorism.