Tehran art exhibit observes intl. day of solidarity with Palestinians 
November 30, 2018 - 18:20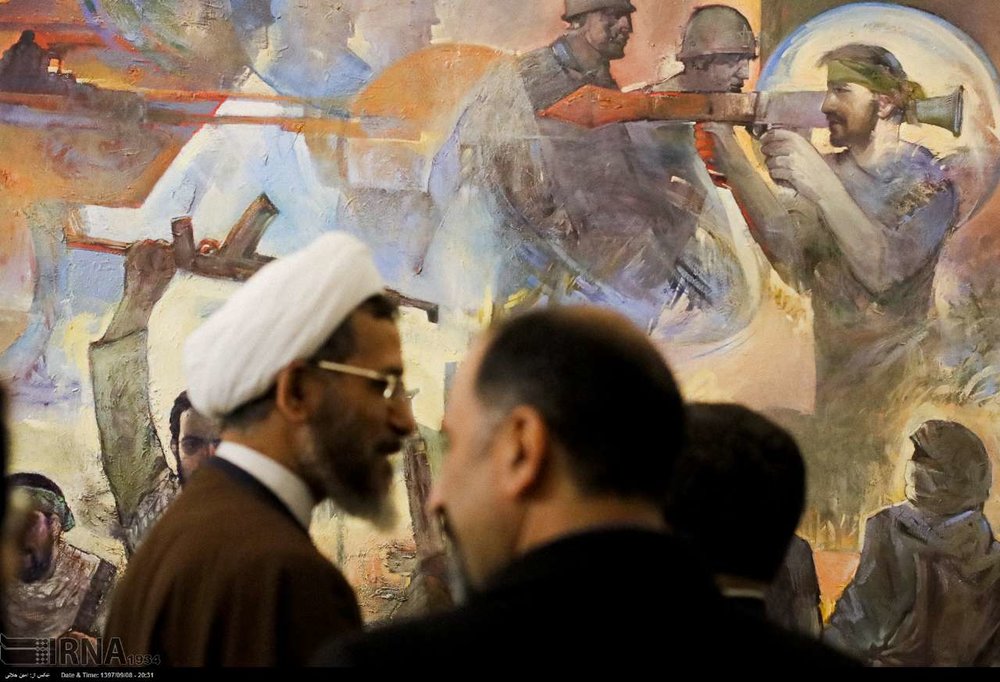 TEHRAN – The Iranian Academy of Arts opened an exhibition on Thursday to mark the International Day of Solidarity with the Palestinian People.
The exhibition named "Palestine in the Mirror of Artists' Imagination" showcases a collection of artworks that Palestinian artists created in camps located in Syria, Lebanon and Jordan, the organizers announced during the opening ceremony of the exhibit.
The collection was accumulated in the early 2000s with support from the office of Leader of the Islamic Revolution Ayatollah Seyyed Ali Khamenei, the acting director of the academy, Alireza Esmaeili, said at the ceremony.
"If killing and destruction are the weapons of the Zionists, art can play a key role in awakening the human conscience to the oppression of Palestinians," he stated.
Iranian National Commission for UNESCO director Hojjatollah Ayyubi also attended the ceremony.
"When people were celebrating the turn of the century in 2000, they didn't likely know they would witness such atrocities and terrible tableaus in the early 21st century," he said in his brief speech.
"The artworks on view at the exhibition have been created by artists who care about the oppression of Palestinians, and their works are really impressive and therefore, people comprehend the messages of the artworks," he added.
The exhibition, which will run until December 13, is being organized with a contribution from the Islamic Culture and Relations Organization.
Photo: Iranian MP Ahmad Mazani (L) is seen among the people visiting the exhibition "Palestine in the Mirror of Artists' Imagination" at the Iranian Academy of Arts on November 29, 2019. (IRNA/Amin Jalali)
MMS/YAW