Politicizing OPCW could lead to its collapse, Iran warns
December 1, 2018 - 20:17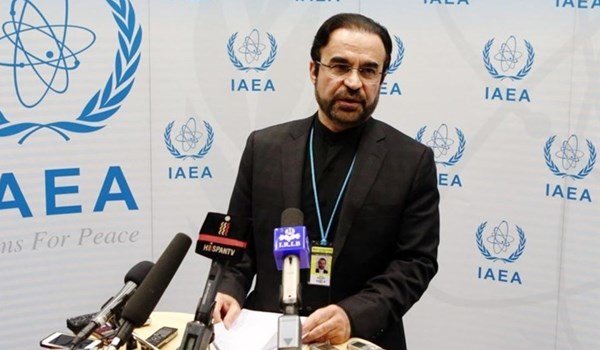 TEHRAN – An Iranian Foreign Ministry official on Friday warned that politicization of the Organization for the Prohibition of Chemical Weapons could lead to its collapse.
Reza Najafi, who was speaking at the 4th Review Conference of the Chemical Weapons Convention in The Hague, blamed the U.S. for a failure by the intergovernmental organisation to agree on a final document.
Najafi, director general of the Department of International Peace and Security at the Iranian Foreign Ministry, cautioned that certain Western countries have adopted a politicized approach and seek to dictate their will to the OPCW and have caused division in the organization which can led to its collapse.
"Given failure of the conference, future of the organization [the OPCW] is the most important issue. Iran, as the biggest victim of chemical weapons, condemns use of these weapons by anyone and anywhere and remains committed to the agreement and spares no effort to create a world without chemical weapons," he insisted.
The diplomat added that Iran is ready to have "constructive interaction" with the OPCW's member states.
Elsewhere, he said that the U.S., as the biggest user of mass destruction weapons, is not in a position to talk about actions of OPCW members.
According to Fars news agency, Najafi released a statement on November 23 saying that the U.S. accuses Iran of being secretive about the issue of chemical weapons which is a "groundless" claim
The Foreign Ministry official added Washington has not yet completed the destruction of its chemical weapons stockpile.
NA/PA