Iran Navy will be present in the Atlantic
December 3, 2018 - 22:46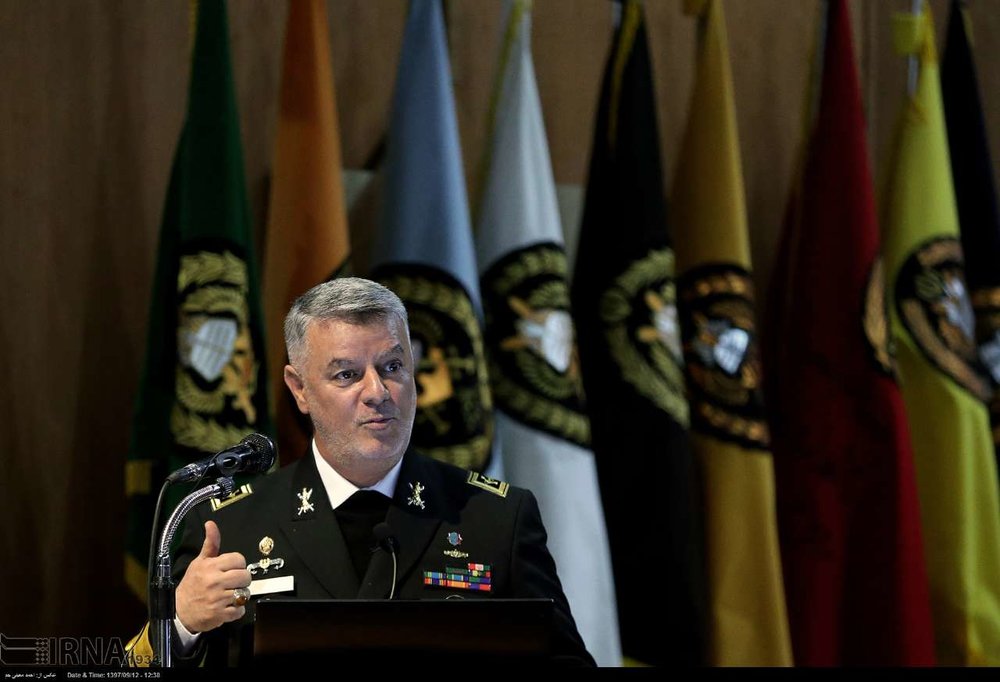 TEHRAN – The Iranian Navy plans to be actively present in the Atlantic Ocean, Navy Chief Rear Admiral Hossein Khanzadi on Monday announced.
"Being present in international waters means deepening of our strategic depth," Khanzadi said, IRNA reported.
It is also a demonstration of Iran's defensive power, he added.
Underlining the need to boost the country's deterrent power despite pressures, the commander said Western powers are seeking to restrict Iran's defense capabilities.
"In order to be present in the waters, a great scientific, infrastructural and industrial background is needed. Therefore, being present in the waters shows power," he stated.
MH/PA