Next year's budget bill unveiled
December 7, 2018 - 21:6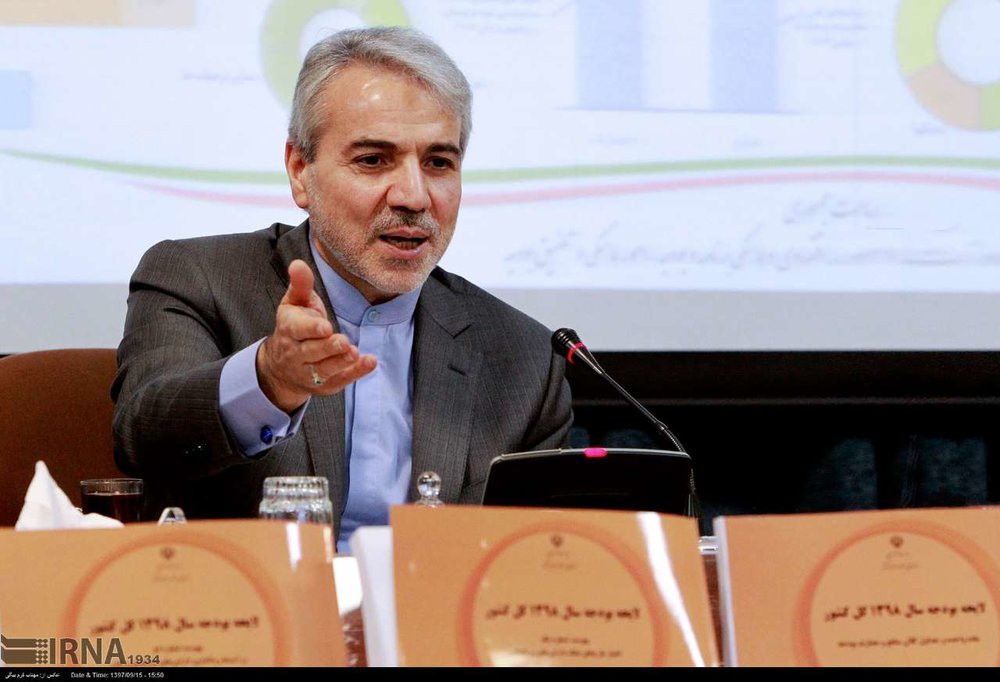 TEHRAN- Head of Iran's Budget and Planning Organization Mohammad Baqer Nobakht and one of his deputies Hamid Poormohammadi unveiled the budget bill for the next Iranian calendar year (starts on March 21, 2019) in a press conference on Thursday.
Briefing the reporters in the press conference, Nobakht explained the prepared budget bill in detail.
"The government presented the budget bill to the parliament, today," he announced.
"The bill focusses on Iranian's livelihood, domestic production, and supporting environment and improvement of science in the country as well," Poormohammadi informed.
As IRIB reported, for the next year, the prepared budget bill:
• predicts 4.33 quadrillion rials (about $103.09 billion) of income for the government from various sources including tax, divesting state-run shares, oil and ...
• estimates a 12-pecent-growth for budget resources
• expects 27 percent reliance of budget on oil revenues
• forecasts 1.5 million barrels of oil sales per day at the price of $54 per barrel
• estimates each dollar to worth 57,000 rials
• foresees no growth in fuel prices and petroleum price to stand at 10,000 rials (about $0.23) per liter
• requires the government to pay 34 percent of its oil revenues to National Development Fund of Iran, according to the Sixth Five-Year National Development Plan (2016-2021)
• necessitates the government to allocate $14 billion (at the exchange rate of 42,000 rials) to supply of basic goods to back Iranians' livelihood
• mandates allocation of 1.42 quadrillion rials (about $33.8 billion) for paying subsidies whether in cash or in form of basic goods to qualified Iranians
• increases the credits of agriculture sector for 20 percent
• pushes up the protective credits of scientific and technological centers for 71 percent
• increases supporting credits for environment sector for 84 percent
• increases the granted budget to tourism sector for 100 percent
As Nobakht informed earlier on Monday reducing the posed pressure by U.S. sanctions on Iranians' lives, supplying basic goods, and paying a specific attention to domestic production and job creation are among the major options considered in the planned budget.
According to Behrooz Nemati, the spokesman for the presiding board of the parliament, Iranian President Hassan Rouhani will officially submit the budget bill to the parliament on December 16.
HJ/MA