Corker to introduce resolution holding Saudi crown prince 'responsible' for Khashoggi's death
December 11, 2018 - 15:28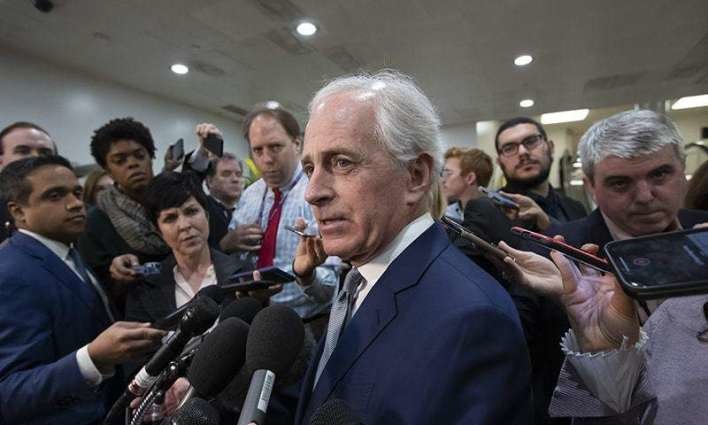 Foreign Relations Committee Chairman Bob Corker (R-Tenn.) said on Monday evening that he is planning to introduce a resolution that would name Saudi Crown Prince Mohammed Bin Salman as "responsible" for the death of Washington Post contributor Jamal Khashoggi. 
"It holds MBS responsible for the killing. ...That's a strong statement by Republicans," Corker said, asked about the resolution. "A strong denouncing of a crown prince and holding them responsible for the murder of a journalist. It's a pretty strong statement for the United States Senate to be making, assuming we can get a vote on it."
Such a resolution would also rebuke President Trump, who has resisted lawmaker calls to hold the prince responsible for the murder, saying the evidence is not there.
Corker is hoping to bypass the committee process on Tuesday and place the resolution directly on the Senate calendar. The procedural leapfrogging would make his non-binding resolution available for, but doesn't guarantee, a vote on the Senate floor.
"I hope it's something that will be massively supported by the Senate. I think it will be," Corker said. "I can't imagine who would not support it."
Corker has been negotiating with leadership for days as he tries to craft a sense of the Senate resolution that would have enough support to let leadership bring it up for a vote quickly. Congress has less than two weeks before they are expected to wrap for the year.
A bipartisan group of senators, led by Sen. Lindsey Graham (R-S.C.), introduced a resolution last week that would find the Saudi crown prince to be "complicit" in Khashoggi's death. But Corker indicated last week that he was working on his own measure, telling reporters that if senators could find the "right balance" on a Senate resolution it could clear the way for a quick vote.
"It's also written in a way that I think there will be a very, very large vote," Corker added on Monday about his forthcoming resolution.
Corker's resolution comes as the Senate is searching for how to respond to Khashoggi's killing amid growing frustration with the U.S.-Saudi relationship on Capitol Hill.
The Senate is expected to take up a resolution, spearheaded by Sens. Chris Murphy (D-Conn.), Mike Lee (R-Utah) and Bernie Sanders (I-Vt.), on Wednesday aimed at ending U.S. support for the Saudi-led military campaign in Yemen.
But most Republicans won't support the Yemen resolution and House GOP leadership has given no indication they plan to move it if it passes the Senate.
Corker added that he hadn't spoken with House leadership about his own measure but had made a point of negotiating with Senate GOP leadership in an effort to craft something that could easily clear Congress.
The Senate could "pass something that comes through—and hopefully we get a vote on it—but that comes through so overwhelmingly that it will also go to the House and they will do the same," Corker said.
(Source: thehill.com)