Interferences prevent stabilizing Mideast, Iran regrets
December 17, 2018 - 21:30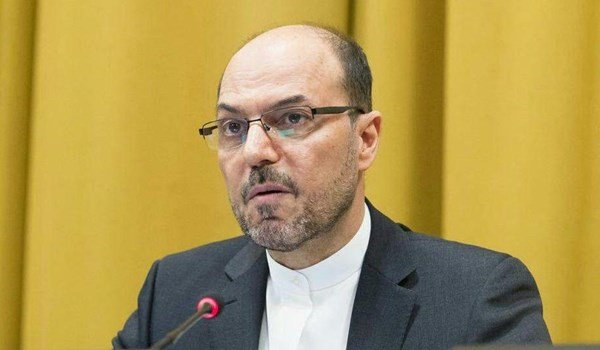 TEHRAN - Iranian Deputy Foreign Minister Gholam-Hossein Dehqani said on Monday that interferences by extra-regional countries prevent a stabilization of the Middle East.
During a conference in Tehran named "Peace and Stability in West Asia; One Region, One Fate", Dehqani said that certain extra-regional powers take some actions under the pretext of providing security which prevent stabilizing the region.
He pointed to occupation of the Palestinian territories by the Zionist regime of Israel, describing it as the most serious security threat against the West Asian region.
"The Zionist regime's weapons of mass destruction are one of the factors that undermine regional security," he said.
Dehqani added that another headache for the region is that certain regional and extra-regional countries are using terrorism as a tool to reach their political objectives.
He also said that arms race in the region is another factor that threatens security.
"The regional countries define security in their own way and many countries in the Persian Gulf region have signed security agreements with the U.S. to purchase the security and have view on outside [of the region]."
'Regional countries should cooperate'
Dehqani also said that the regional countries should change their mindset and trust each other to cooperate.
"The regional countries should accept that we should negotiate with each other instead of competing," he said.
He also said, "Geography obligates us to live with each other. In spite of Saudi Arabia's hostile policies against Iran, the Iranian officials have always expressed readiness to hold talks and agree on regional order."
NA/PA