Iran says corruption will sink Israel
December 23, 2018 - 17:44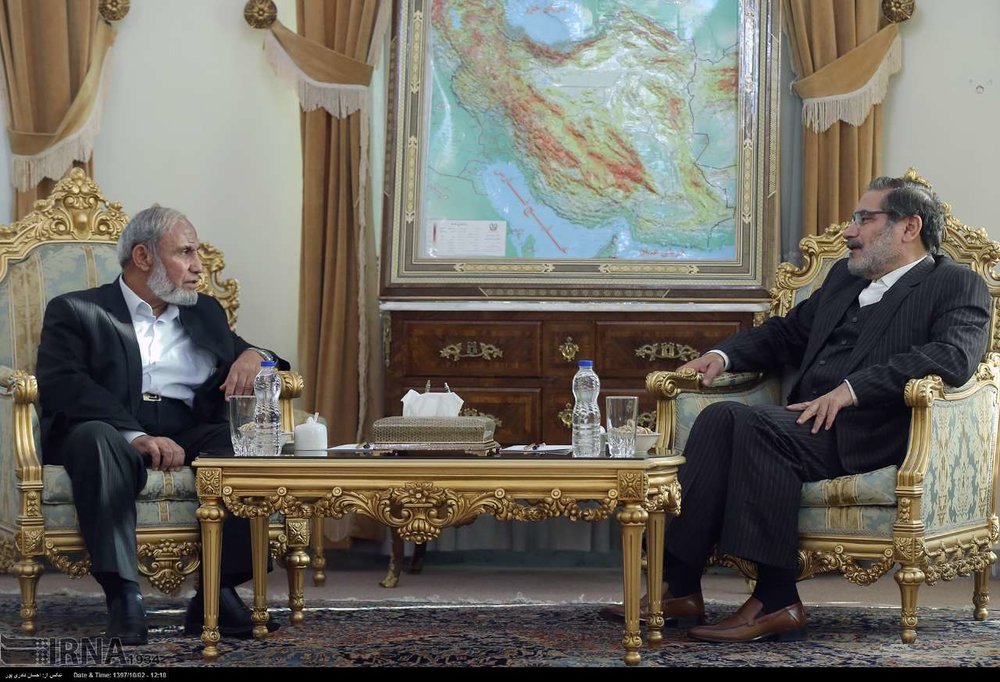 TEHRAN - Ali Shamkhani, the secretary of Iran's Supreme National Security Council, predicted on Sunday that widespread corruption will annihilate the Zionist regime of Israel.
"What will annihilate the Zionist regime is internal and widespread corruption of its heads and the nations' awareness of this child-killer regime's plots and cruelty against the humanity," he said during a meeting with Mahmoud al-Zahar, the co-founder of Hamas and a member of the Hamas leadership in Gaza.
Shamkhani also praised Palestinians' resistance against Israel.
"Today, supporters of Palestine across the world believe that the only way to succeed and uphold the rights of people [in Palestine] is relying on domestic will and Islamic resistance," Shamkhani remarked.
He noted that the Palestine cause and liberation of the noble Quds are the most important priorities of the Islamic world.
"Any action that causes deviation on the path of fighting the Zionist regime, as the main threat to the world of Islam, is a betrayal of the Muslims," the security official added.
For his part, Zahar said the "illegitimate" regime of Israel is on the wane and condemned any move that leads to recognition of Israel.
Zahar, who was leading a parliamentary delegation to Iran, also condemned certain Islamic countries' actions against Iran and weakening the position of the resistance front.