Pakistan army chief backs PM Khan's peace overtures to India
December 25, 2018 - 11:40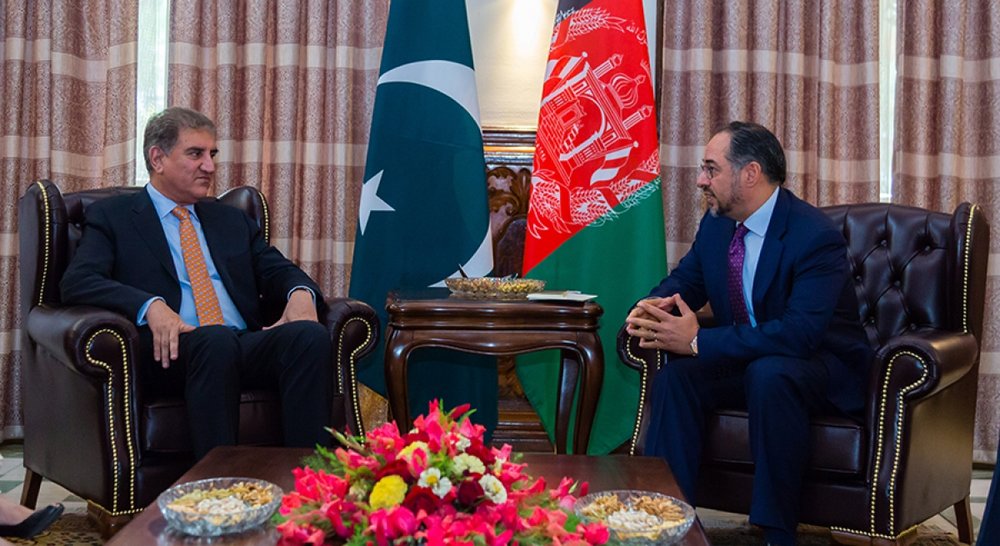 TEHRAN - The civil and military leadership in Pakistan have often had conflicting views on important political issues, with latter asserting its authority and influencing major policy decisions.
But, that might be changing now under the PTI government in Islamabad led by cricketer-turned-politician Imran Khan who has so far managed to take the military leadership along.
The affirmation of this came on Saturday when Pakistan Army chief General Qamar Javed Bajwa backed Prime Minister Khan's recent peace overtures, primarily towards India and Afghanistan.
The chief of army staff, who yields considerable clout in Islamabad, said the Khan-led government has extended a hand of peace and friendship towards India with utmost sincerity but it should not be taken as Islamabad's weakness.
Prime Minister Khan has taken many initiatives recently to eliminate the trust deficit between New Delhi and Islamabad. The biggest confidence-building measure has been Kartarpur corridor project.
At a ceremony to formally start construction work on the project earlier this month, PM Khan said the two countries will make progress only when they free themselves from the chains of the past.
He also extended an invitation to the Prime Minister of India Narendra Modi for the upcoming SAARC summit in Pakistan, which was declined by New Delhi, citing Islamabad's "sponsorship of terrorism".
Last week, in a humanitarian gesture, Pakistan released an Indian national who had been detained after crossing the border in search of a woman he had befriended online. India also reciprocated by releasing a Pakistani national, who had been arrested while crossing into Indian territory for similar reasons.
These initiatives have rekindled hopes of the revival of the peace dialogue between the two warring countries but experts believe it is too early and too little.
Gen. Bajwa, while supporting PM Khan's recent moves, said Pakistan is a peace-loving country and should not be perceived as weak.
Addressing a military event Karachi on Saturday, the army chief said that Pakistan was "a peace-loving country and believes in peace". He said peace benefits everyone and it is time to fight disease, poverty, and illiteracy instead of fighting against each other.
"Our new government has extended a hand of peace and friendship towards India with utmost sincerity but it should not be taken as our weakness," he said.
The ties between the two countries have always been marked by hostilities. But after the terror attacks in India in 2016 and India's surgical strikes inside Pakistan, the relations plummeted. The bilateral dialogue was put on the backburner during the previous government in Islamabad.
Batting for peace in neighboring war-torn Afghanistan, Pakistan's army chief said Pakistan fully supports Afghan-led and Afghan-owned peace process.
"Wars bring death, destruction, and misery for the people. Ultimately all issues are resolved on the table through negotiations that is why we are trying very hard to help bring lasting peace in Afghanistan by supporting Afghan-led and Afghan-owned peace plan," Gen. Bajwa said.
He added that Pakistan was also a victim of terrorism, and most of the terrorists were those who fall victim to "dangerous or hostile narratives".
"Like the terrorists before; the protagonists of the new threats are at times, our own people. Mostly misguided by ambitions, blinded by hate, ethnicity or religion or simply overawed by social media onslaught, some of our own boys and girls readily fall victim to such dangerous or hostile narratives," Bajwa said.
Talking about hybrid warfare, the army chief said information and modern technology has changed the nature of warfare and tilted the balance in favor of those who embrace the change readily.
"But frankly speaking, even that will not be sufficient as the ever-increasing threat of hybrid war, to which we are subjected to, will need a totally new approach and change of traditional mindset," he said.
Advising future military leaders to prepare themselves for the threats they will face, Gen. Bajwa said that they should be able to "gauge the enemies latest moves and be ready to respond, even when a surgical strike exists only in cognitive domain or media or even when the attack comes, not in the battlefield but in cyberspace, or against country's ideological frontiers."
"The response to such onslaughts or threats cannot always be kinetic in nature," he said, adding that a superior narrative needs to be propagated to deal with attacks in the cognitive domain.