Opposition activists arrested in Bangladesh
December 27, 2018 - 9:54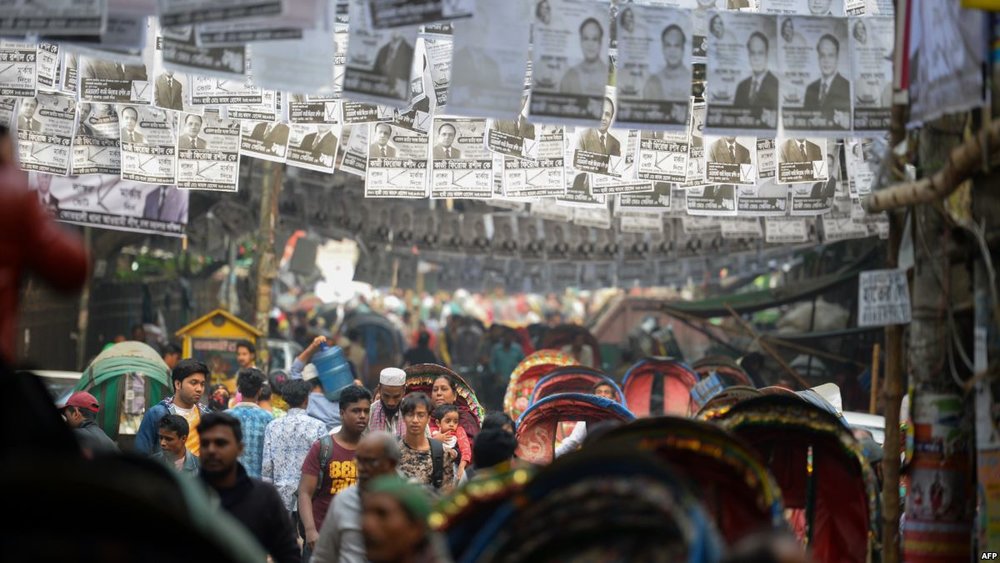 TEHRAN - Ahead of the bitterly contested general elections in Bangladesh, the Sheikh Hasina government has reportedly arrested more than 10,500 opposition activists.
Opposition parties have alleged that the unprecedented crackdown and arrests since the election was called on November 8 were intended to create a "climate of fear".
"Every day 80 to 90 of our activists have been arrested nationwide," opposition leader Shafiqur Rahman was quoted saying by AFP. "These arrests have created a climate of fear."
Police spokesman Sohel Rana did not confirm any figure for arrests but said they did not make "unnecessary arrests" without warrants. "We never target any individual unless they break the law. These people have specific warrants against them," he was quoted in the report.
Rizvi Ahmed, spokesman of the main opposition party led by former prime minister Khaleda Zia, said the charges laid against party activists were "fictitious" and "ghost cases" aiming for "a lopsided election" in favour of Sheikh Hasina's party.
Hasina and Zia have been political foes since the inception of democracy in the country in 1991. They have both been in power but Hasina's current tenure has lasted since 2009 and Zia's jail term this year prevented her from taking part in the election.
Civil society and rights groups have accused Hasina's government of crushing dissent and muzzling the press through a strict digital-security law.