Ex-diplomat calls U.S. military presence in Syria a failure
December 28, 2018 - 23:40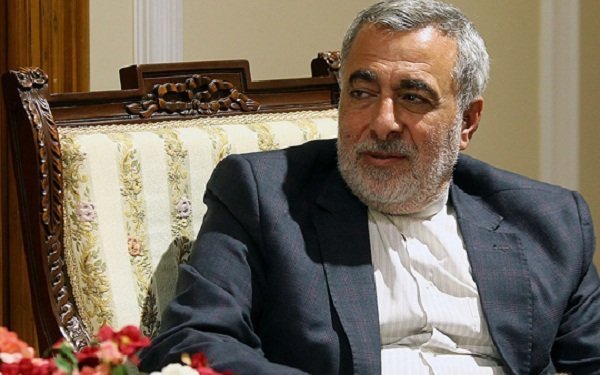 TEHRAN - Hossein Sheikholeslam, a former Iranian ambassador to Damascus, has said the U.S. military presence in Syria was a failure and called Washington's move in removing forces from Syria a "wise" act.
Talking to ISNA in interview published on Friday, the former ambassador said the U.S. has played no role in resolving the problems faced by the Syrians.
He noted that the Syrian people should determine their country's destiny and no country has the right to interfere.
Trump on December 19 announced that U.S. troops had defeated the Daesh terrorists in Syria and he sought to pull some 2,000 U.S. troops out of Syria.
Iranian Foreign Ministry spokesman Bahram Qassemi has welcomed Trump's decision, saying the U.S. military presence in the Middle East fuels insecurity in the region.
"Basically, U.S. forces' arrival and presence in the region was a wrong, illogical, tension-provoking and crisis-inducing move from the outset, and has always been one of the key contributors to instability and insecurity in the region," said Qassemi in a statement posted the Foreign Ministry website on December 22.
Iran, Russia and Turkey, known as the Astana Group, have succeeded to bring the warring sides in Syria to the negotiating table and guarantee ceasefire in some parts of the country.
The foreign ministers of the three countries met in the UN-sponsored talks in Geneva on December 18 for talks on the proposed Syrian constitutional committee and a following election. The sides agreed to meet early next year.
The sides should still agree on the makeup of the 150-member constitutional committee.
The talks were chaired by the United Nations secretary general's special envoy for Syria Staffan de Mistura.
NA/PA