Iranian military chief downplays U.S. pullout from Syria
December 30, 2018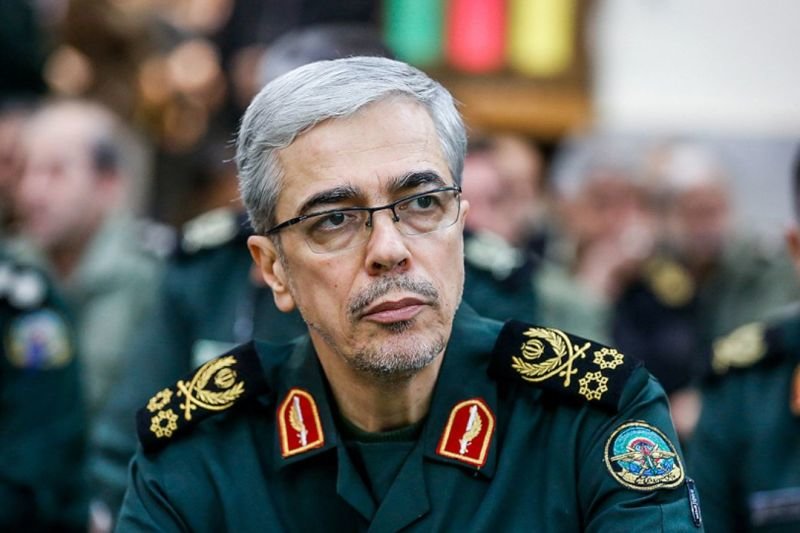 TEHRAN - Chief of Staff of the Iranian Armed Forces said on Sunday that withdrawal of U.S. forces from Syria is not a big issue while there are still many U.S. forces in the region.
"The U.S. pullout from Syria is not a significant action when there are many U.S. forces in the region," Mohammad Baqeri said at a conference.
On December 19, President Donald Trump announced that U.S. troops had defeated the Daesh terrorists in Syria and he sought to pull some 2,000 U.S. troops out of Syria.
Iranian Foreign Ministry spokesman Bahram Qassemi has welcomed Trump's decision, saying the U.S. military presence in the Middle East fuels insecurity.
"Basically, U.S. forces' arrival and presence in the region was a wrong, illogical, tension-provoking and crisis-inducing move from the outset, and has always been one of the key contributors to instability and insecurity in the region," said Qassemi in a statement posted on the Foreign Ministry website on December 22.
Russia has also welcomed the decision by the U.S. to withdraw its forces from Syria, saying it creates prospects for a political settlement of the crisis there, the Russian Foreign Ministry said on December 19.
According to Reuters, the ministry also said that an initiative to form a Syrian constitutional committee had a bright future with the U.S. troop withdrawal.
NA/PA