Iran, Syria ink long-term economic co-op agreement
December 30, 2018 - 20:38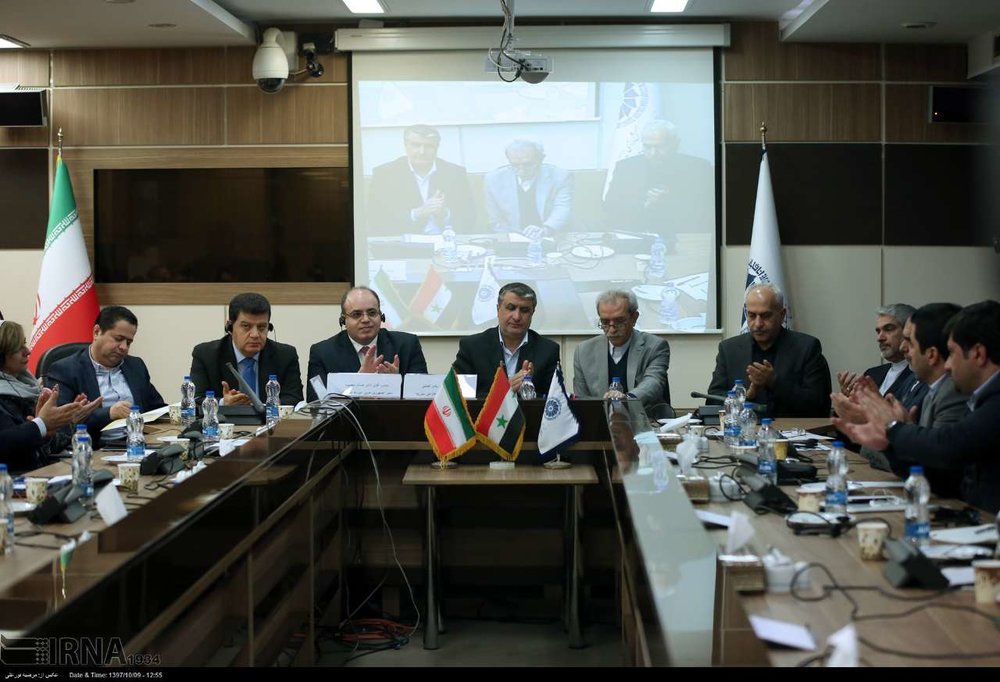 TEHRAN – Iranian Transport and Urban Development Minister Mohammad Eslami and Syrian Minister of Economy and Foreign Trade Mohammad Samer al-Khalil signed an agreement in Tehran on Sunday to expand bilateral economic cooperation in the long term.
On the sidelines of the signing ceremony, Eslami said a high-ranking delegation led by the first vice-president will travel to Damascus next month to conclude contracts for launching joint projects, IRIB reported.
The Syrian official, for his part, said financial and banking cooperation was the main theme of the agreement.
It will facilitate trade transactions between the two countries and remove any obstacle in the way of bilateral economic, financial, and banking cooperation, he added.
"The period of the agreement is more than 20 years," he said, adding, "this is for the first time that Syria signs such a strategic and long-term agreement with another country."
MG