Persian Gulf Star Refinery's 3rd phase to come on stream by Friday
December 31, 2018 - 16:38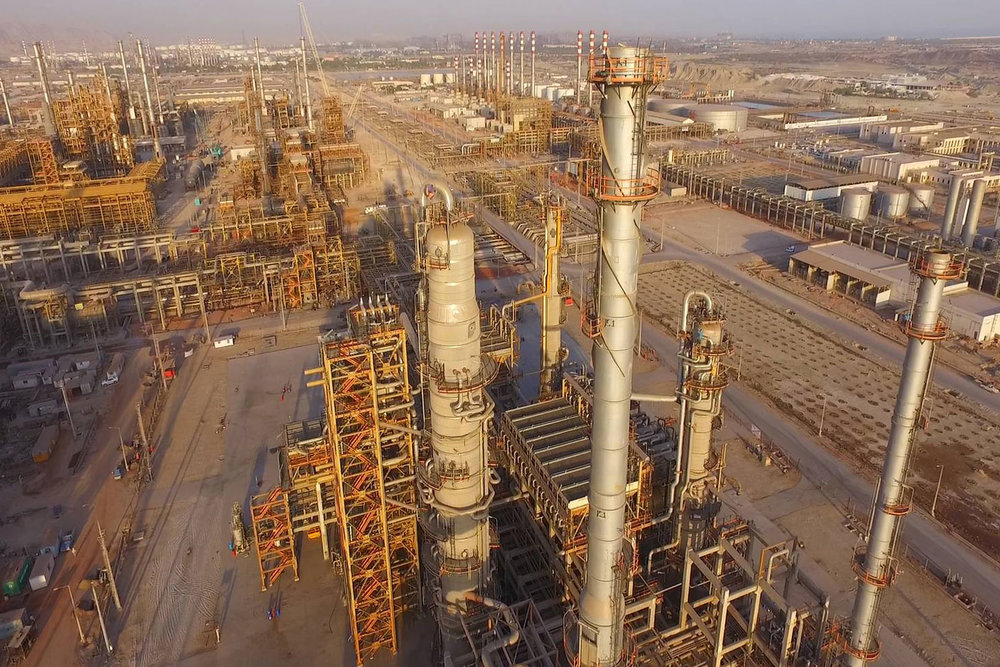 TEHRAN- The third phase of Persian Gulf Star Refinery, in south of Iran, will be put into operation by the end of the current Iranian calendar week (Friday), Shana reported quoting Deputy Oil Minister Alireza Sadeqabadi.
Sadeqabadi, who is the managing director of National Iranian Oil Refining and Distribution Company (NIORDC), also said that putting this phase into operation the country's daily gasoline output will reach 105 million liters.
"Reaching this amount of production, while meeting the domestic demand for gasoline, we will also witness some 20 million liters rise in the country's gasoline output during the second half of the current Iranian calendar year (September 23, 2018 - March 20, 2019) from the figure of the same period of time in the previous year", the official noted.
He also highlighted that Iran's capacity of gasoline production has risen 67 percent since the beginning of current Iranian year (March 21, 2018) compared to the same period of time in the past year.
Persian Gulf Star Refinery in the southern province of Hormozgan is the first of its kind designed based on gas condensate feedstock received from South Pars gas field which Iran shares with Qatar in the Persian Gulf.
Construction of the refinery started in 2006, but the project was delayed as the result of some mismanagement and also financial limitation due to the West-led sanctions against Iran.
Persian Gulf Star, the Middle East's largest processing facility for gas condensate, is planned to play a big role to turn Iran into an exporter of gasoline.
MA/MA