Iranian Academy of Arts honors Jalal Shabahangi
January 1, 2019 - 18:48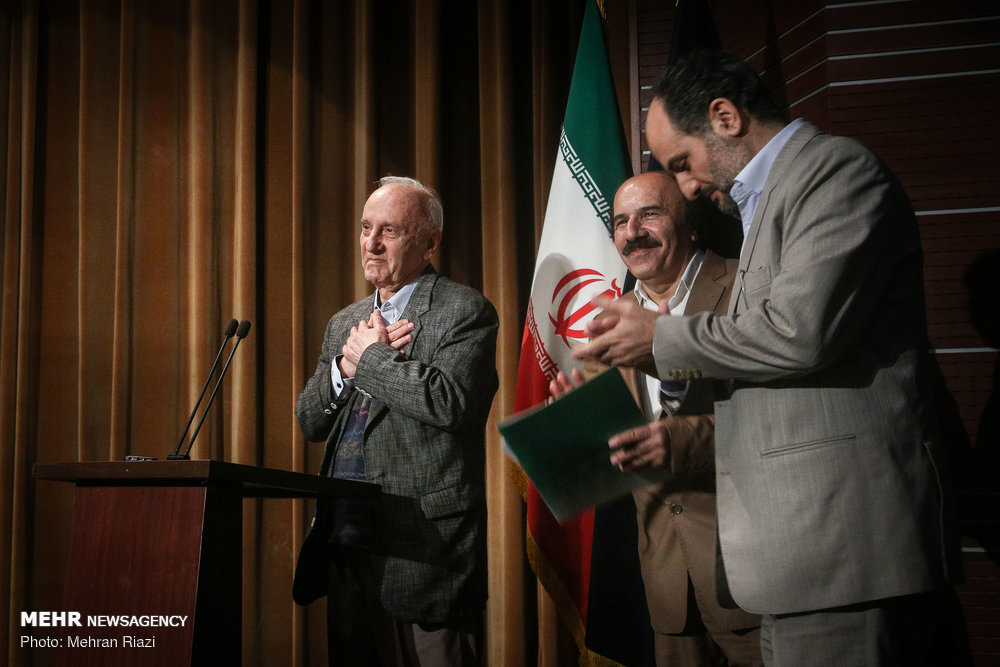 TEHRAN – Veteran painter, graphic designer and sculptor Jalal Shabahangi who has taught several generations of Iranian artist was honored for his lifetime achievements during a meeting at the Iranian Academy Arts (IAA) in Tehran on Monday.
IAA acting director Alireza Esmaeili, painter and critic Aidin Aghdashlu, graphic designer Ebrahim Haqiqi and a large number of artists and cultural figures attended the meeting.
"We have come together here to remember a good collective memory that reminds us what a great people have lived with us," Aghdashlu said in a brief speech.
"He has made all his efforts to be extremely productive and maintained all the generations eagerly learned from him and also taught his students honestly and humbly despite all ups and downs of the life," he added.
Haqiqi also praised Shabahangi's proficiency in education and stated, "He has always been very generous with his time to his students."
Shabahangi, 78, who is a member of the IAA has a BA in graphic design and painting from San José State University in California.
He is mostly famous for a large collection of his desert paintings and a fascinating series of glass blowing, which have been showcased frequently at numerous galleries and art events in Iran and other countries during solo and group exhibitions.
Photo: Jalal Shabahangi (L) attends a meeting the Iranian Academy Arts organized on December 31, 2018 in Tehran to honor the veteran artist for his lifetime achievements. (Mehr/Mehran Riazi)
MMS