Not easy to win Asian Cup title, Iran defender Hosseini says
January 2, 2019 - 12:14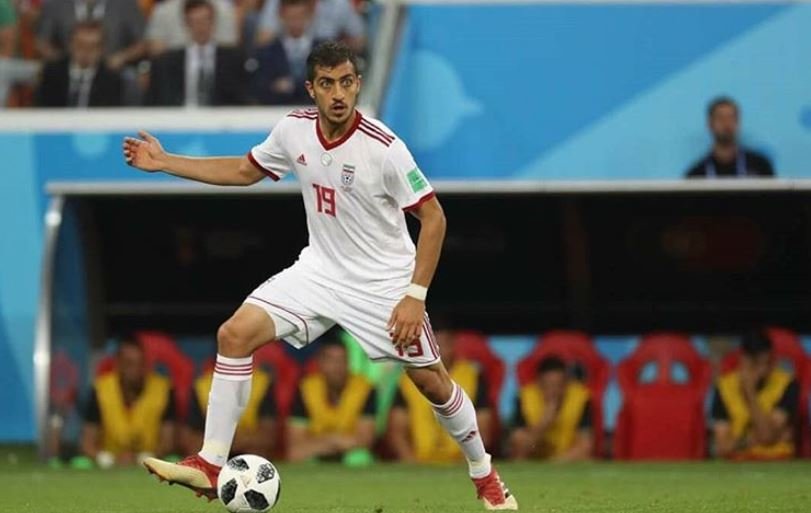 TEHRAN – Iran national football team defender Majid Hosseini says there is a difficult task ahead of them to win the 2019 AFC Asian Cup.
Team Melli, who have been drawn in Group D along with Yemen, Vietnam and Iraq, are going to end their 43-year title draught in the competition.
Carlos Queiroz's men will start the competition with a match against Yemen on January 7 in Abu Dhabi.
Hosseini, who currently plays at Turkish top flight football team Trabzonspor, replaced injured Rouzbeh Cheshmi in the 2018 World Cup and proved himself as a strong defender in Team Melli line-up against Spain and Portugal.
"Queiroz is a great coach and we could defeat Morocco in the World Cup with him. He had exact analysis of the teams we played in the World Cup," Hosseini said.
"Iran will have a difficult task in the AFC Asian Cup since the Asian teams have improved and take advantage of good infrastructure. For example, Qatar have progressed in the recent years and it shows we will have a difficult task in the UAE," the defender added.
"I watched 2015 AFC Asian Cup on TV. Iran were reduced to 10 men in the match against Iraq and lost to the team in penalty shootout. I think the referee's decision went against us in that match but we have to play in a way which even a mistake cannot stop us. I also hope the officials don't favor the Arabian teams," the 22-year-old defender stated.
"I am soldier of Team Melli and will do my best in the competition and no matter if I am not in starting lineup," Hosseini concluded.
Reporting by Masoud Hossein