'Practical action not expedient as Europeans have not formulated SPV yet'
January 4, 2019 - 22:12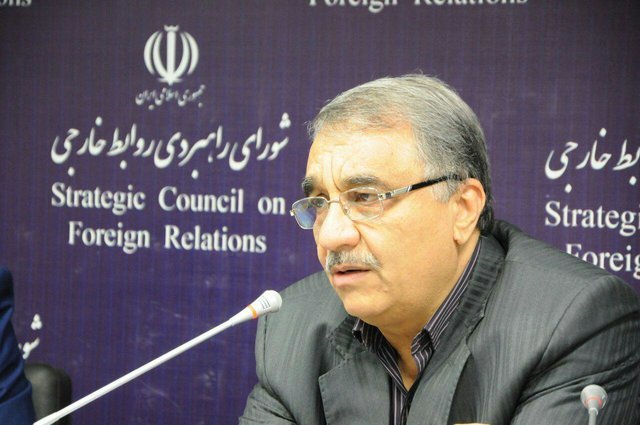 TEHRAN - Abdolreza Farajirad, director general of Strategic Council for Foreign Relations, has said it is not expedient that Iran resort to "practical action" as the Europeans have not yet formulated the special purpose vehicle (SPV) to save the 2015 nuclear deal, officially called the Joint Comprehensive Plan of Action.
Abdolreza Farajirad made the remarks in an interview with the ISNA news agency published on Friday.
He did not elaborate what he meant by "practical action", but it can be inferred that it is advisable that Iran avoid taking hasty measures and continue to keep limits on its nuclear activities to see what the European Union will do in future days.
The EU had announced that the SPV would be prepared by the beginning of 2019.
Iran has threatened that if it cannot take benefit from the JCPOA it will remove caps on its nuclear program and end intensive inspection of its nuclear activities.
Under the nuclear agreement, Iran has agreed to put limits on nuclear program in exchange for removal of economic and financial sanctions.
'Europe defends JCPOA'
Farajirad also said that Europe defends that JCPOA and has stood strong to preserve it.
Certain European corporations have announced readiness to cooperate with Iran, however, the SPV should be implemented if they seek to start their interaction.
SPV is a European Union's initiative intended to protect trade with Iran against newly reimposed U.S. sanctions.
President Donald Trump withdrew the U.S. unilaterally from the 2015 nuclear deal in May and ordered sanctions against Iran. The first round of sanctions went into force on August 6 and the second round, which targets Iran's oil exports and banks, were snapped back on November 4.
'It is better to reach result on CFT'
Farajirad said it is better to reach a result about the CFT, a legislation to combat financing of terrorism, so that the Europeans will not have any excuse to delay announcing the implementation of the SPV.
On October 7, the Iranian parliament voted in favor of the CFT. At the time, a total of 143 lawmakers, out of 268 ones present in the parliament, voted in favor of the bill. However, the oversight Guardian Council rejected the bill by finding 20 faults with it.
In December, parliament made changes to the CFT. The bill was referred to the Expediency Council for further study.
NA/PA