Iran to send naval fleet to the Atlantic
January 4, 2019 - 21:35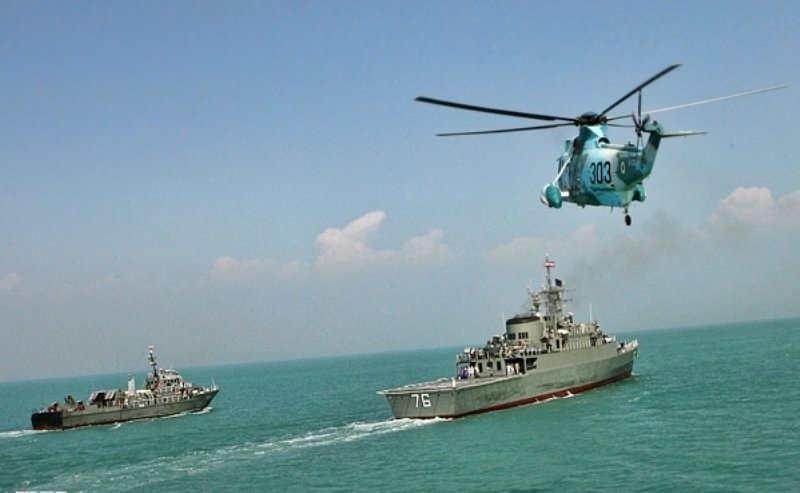 TEHRAN – Iran will send a naval fleet to the Atlantic Ocean on a five-month voyage starting in March, Navy Deputy Chief Touraj Hassani-Moqadam announced on Friday.
"Since the Atlantic Ocean is very far, it is likely that the Iranian naval fleet's mission would take up to five months to complete," Rear Admiral Hassani-Moqadam said in an interview with IRNA.
He said Sahand destroyer would be one of the naval fleet's warships.
Sahand, a newly-built destroyer, has a flight deck for helicopters, torpedo launchers, anti-aircraft and anti-ship guns, surface-to-surface and surface-to-air missiles, and electronic warfare capabilities.
Hassani-Moqadam emphasized that the presence of Iran's navy in international waters aims to implement the orders of Commander-in-Chief of Iranian Armed Forces Ayatollah Ali Khamenei, protect the interests of the Islamic Republic in the free waters and counter anti-Iran propaganda.
Conveying the message of peace and friendship is among the goals of the fleet, he added.
It comes several weeks after the Pentagon sent an aircraft carrier strike group to the Persian Gulf.
Tehran has said the presence of the U.S. carrier group was "insignificant" and vowed to prevent the U.S. warships from entering Iranian territorial waters in the Persian Gulf.
Deputy army chief for coordination affairs, Habibollah Sayyari, said in December that the U.S. navy was allowed to sail in international waters near the Islamic Republic – just as the Iranian navy could sail in the Atlantic Ocean near the U.S.
"They do not have the courage or ability to take any measures against us. We have enough capabilities to stand against their actions and we have fully rehearsed for that," Sayyari stressed.
A U.S.-Iranian war of words has escalated since U.S. President Donald Trump took the United States out of the 2015 nuclear deal with Iran in May, and reimposed sanctions on its banking and energy sectors.
MH/PA