The national security adviser of India, Afghanistan hold talks
January 6, 2019 - 11:48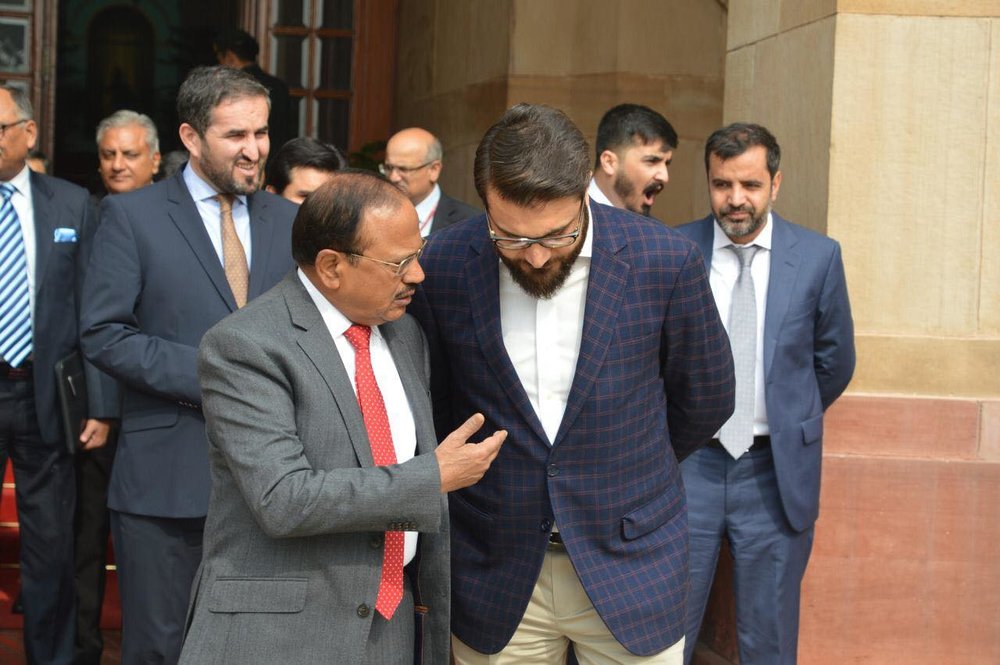 TEHRAN - Following the partial withdrawal of U.S. forces in Afghanistan, new alliances are taking shape between Afghanistan and its regional allies, paving way for new conversations.
Last week, Iran confirmed to have held 'discussions' with Taliban regarding 'post-occupation scenario' in Afghanistan, sparking a debate over complete U.S. withdrawal from the war-ravaged country.
India, an important regional player, has also started active involvement in Afghanistan, beyond development and reconstruction initiatives.
On Friday, a meeting took place between the national security advisers of India and Afghanistan, which focused on the evolving security scenario in Afghanistan and future engagement of India, according to sources.
Afghanistan's national security adviser Hamdullah Mohib held talks with his India counterpart Ajit Doval in New Delhi a day after U.S. President Donald Trump mocked India's efforts in Afghanistan,
Mohib, sources said, lauded India's role in reconstruction efforts in the war-ravaged country and briefed his Indian counterpart on the security situation and withdrawal of foreign forces.
"NSA Mohib briefed the Indian side about the security situation, the holding of parliamentary elections and scheduled presidential elections, and efforts of the government of Afghanistan at peace and reconciliation," India's Ministry of External Affairs (MEA) said in a statement
During the meeting, Mohib reportedly discussed the ways India can facilitate peace and aid in development projects, especially after the drawdown of U.S.-led coalition forces.
Trump recently announced the withdrawal of 7,000 U.S. troops from Afghanistan, in an indication that the Americans had developed fatigue after 18 years of war that has proved futile exercise.