India hits back at Pakistan PM, says offers for dialogue 'not serious'
January 12, 2019 - 22:3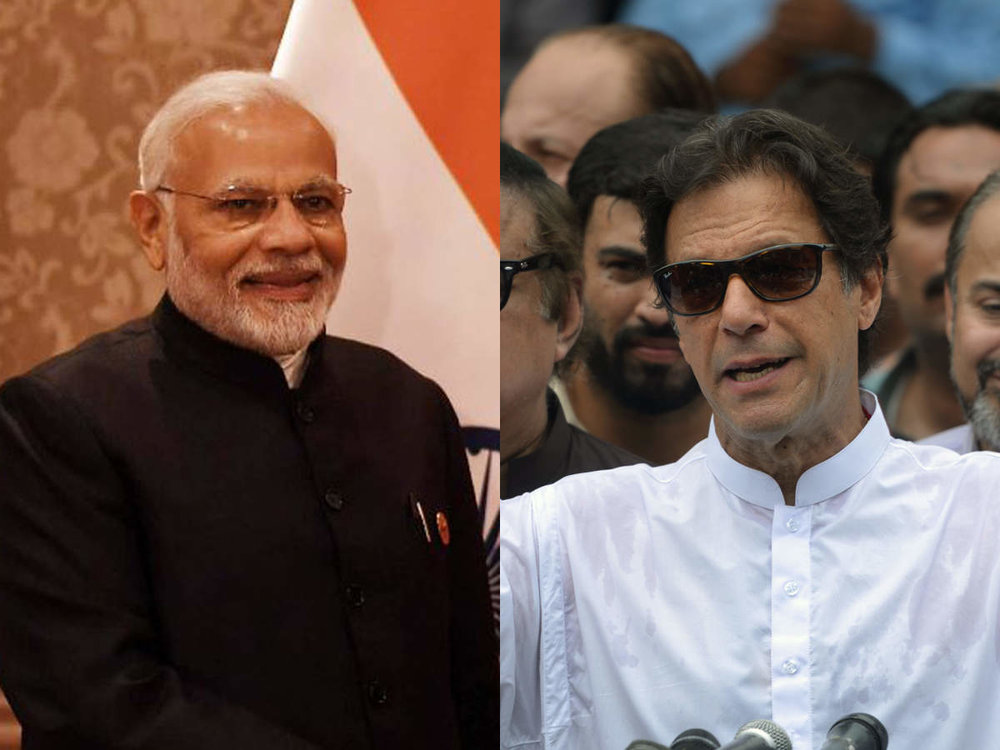 TEHRAN - The blame games continue between India and Pakistan, as the two estranged South Asian neighbors accuse each other of creating roadblocks for peace process.
On Friday, India hit back at Pakistan Prime Minister Imran Khan that the Indian government was unresponsive to his peace overtures, saying Islamabad's offers for dialogue were not serious.
At a media briefing in New Delhi, India's foreign ministry spokesman Raveesh Kumar said Pakistan's attempts to mainstream terrorist groups operating from its soil belied claims of Khan.
Citing instances of Pakistani ministers meeting "proscribed terrorists" and expressing support for them, the spokesperson said if Pakistan is ready for talks it should take action against the terror groups.
The remarks were in response to Khan's interview to a Turkish media group earlier this week, where he said India was not responding to his peace initiatives and that any war between two nuclear-armed nations would be suicidal.
In the interview, Khan expressed his desire for talks with India. He said that even a Cold War was not in the interests of the two countries.
"Two nuclear-armed countries should not even think of war; not even a Cold War because it could worsen any time. The only way is bilateral talks. Two nuclear-armed countries at war is like a suicide," he was quoted as saying.
He said that India did not respond to his peace overtures. India has been maintaining that terror and talks cannot go together. "India was offered to take one step towards and we shall take two. But India rejected Pakistan's offer for talks several times," Khan said.
Khan also said that India would never be able to suppress the rights of the Kashmiri people
Responding to his remarks, India's foreign ministry posed a series of questions to Khan and his government noting that even before Khan was sworn in as the prime minister in August, Prime Minister Narendra Modi had called him and congratulated him on his election win.
"When they say they are ready for talks, then why do their ministers share platform with internationally designated terrorists. There have been many instances in the past few months when their ministers have shared a platform with such people," Kumar asked.
"If Pakistan is ready for talks then why no action has been taken against terrorists involved in the (2008) Mumbai and (January 2016) Pathankot terrorist attacks," he said, adding, organisations such as the JuD and its charity front, the Falah-i-Insaniyat Foundation (FIF), were no longer on the list of proscribed organisations after an ordinance banning them lapsed.
"It is clear that the explicit support that banned organisations used to get from Pakistan is still continuing. There has been no change in that," Kumar said. "So this statement that they want to have talks, there is no seriousness in it and it should be backed up by some action."
Responding to questions on Afghanistan and whether India had changed its policy vis a vis talks with the Taliban, Kumar said India's position was "very clear and consistent."
"We have said in the past that we support the peace and reconciliation process in Afghanistan. We have also said that we support the process which is inclusive in achieving this goal," he stressed.
Indian army chief Bipin Rawat's last week said that India should consider talks with the group that controls large area of the war-ravaged country. His comments coincided with a visit of U.S. special envoy for Afghanistan Zalmay Khalilzad to New Delhi.
"Many (countries) are engaging with Taliban for having peace. We should engage unconditionally to the extent of having a sense as to what is happening. India has contributed immensely to peace in Afghanistan and plans to do so."
"We have interests in Afghanistan. We can't be out of the bandwagon," he said.