Pakistan rebuffs 'misleading Indian propaganda', vows 'befitting response'
January 7, 2019 - 23:24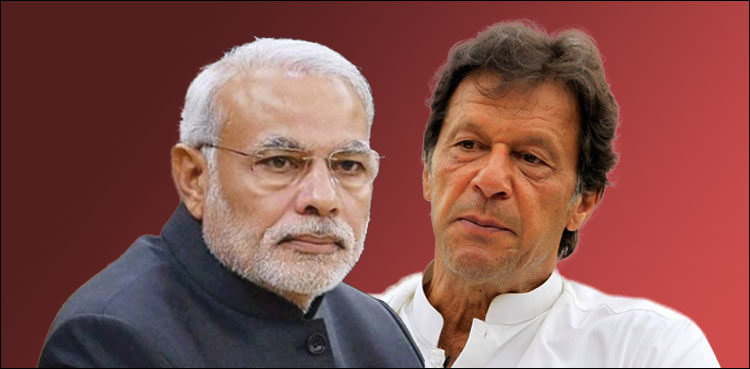 TEHRAN -While spirited efforts are being made through back channels to recalibrate the stalled dialogue process between India and Pakistan, the top political leadership of the two countries continues to indulge in war-mongering and sabre-rattling.
On Saturday, Pakistan's foreign minister Shah Mehmood Qureshi rebuffed what he termed the "misleading Indian propaganda" over surgical strikes across the Line of Control (LoC), the line that divides the two warring South Asian neighbors.
Qureshi, in a chilling message, warned the Indian leadership that any misadventure or aggression would be met with "befitting and swift response".
"Let me remind India in unequivocal manner that Pakistan's desire for peace and negotiations should not be taken as its weakness. Any aggression against Pakistan will evoke a befitting and swift response," he said.
"We have complete confidence in our armed forces, fully capable of defending the motherland, and in the unity of our nation," Pakistan's foreign minister told media persons.
He also dismissed reports that Pakistan had the intention to launch surgical strikes in Indian controlled Kashmir and termed it "unfounded and baseless".
Qureshi warned that the Indian leadership must have their political compulsions preceding irresponsible and provocative statements on their part which could destabilize the regional peace.
Terming the statements of Indian political leaders as "highly baseless and hollow", he said Pakistan had responded to it with a measured and mature manner.
Last week, in an interview to ANI news agency, Indian Prime Minister Narendra Modi said "it would be a huge mistake to believe that Pakistan would mend its ways anytime soon."
The statement was made in reference to 'cross-border terrorism'. India has repeatedly accused Pakistan of sheltering militant groups that carry out attacks in India.
In September, the two countries had vociferously raised the issue of cross-border terrorism and human rights violations in Kashmir during 39th session of the United Nations Human Rights Council in Geneva.
Meanwhile, the intermittent border skirmishes continue between the two estranged neighbors, escalating political and military tensions.
Last week, the armies of the two countries again accused each other of trading fire on the Line of Control (LoC) in the disputed Kashmir region.
Pakistan summoned India's deputy envoy to Islamabad and condemned the "unprovoked ceasefire violations" by Indian troops across the Line of Control, which reportedly led to the death of a woman.
Mohammad Faisal, Pakistan's foreign ministry spokesman, alleged that the Indian forces along the LoC and the Working Boundary were "continuously targeting civilian populated areas with heavy weapons."
Reacting to Pakistan's allegations, Indian authorities said Pakistan Army resorted to unprovoked firing at Indian positions on Tuesday last week.
"Pakistani firing began early this morning in Khari Karmara area of the LoC. Indian positions retaliated strongly. No casualty or damage was reported on our side," a newspaper report said last Tuesday.
The two countries have fought two of the three wars over Kashmir and cross-border attacks have been frequent since the partition of erstwhile British India in 1947.
The ties between the two nuclear-armed neighbors have worsened in recent years, especially since the 2016 Pathankot attack, which India blamed on Pakistan. The attack generated wide international condemnation.
Meanwhile, with elections approaching in India, experts believe there is no possibility of peace process being revived at least until the election is over. BJP government in New Delhi banks heavily on its loyal Hindu vote bank.