Tehran subway to add 376 new cars: deputy mayor
January 10, 2019 - 7:17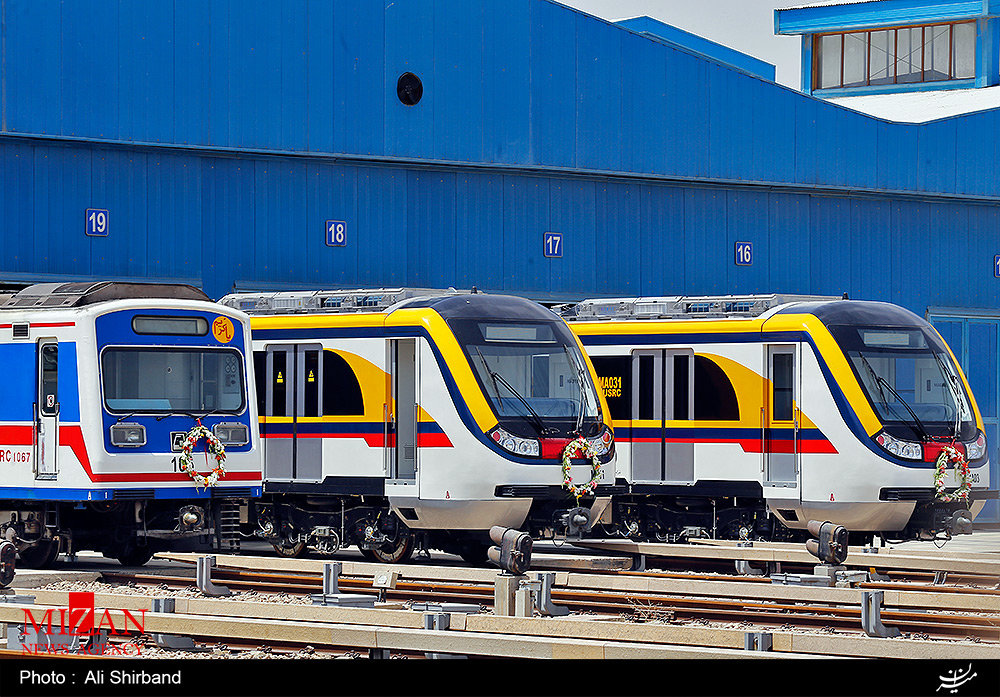 TEHRAN – Some 376 subway cars will be built to enter Tehran's underground transport fleet by the next 48 months, Mohsen Pourseyyed Aqaei, deputy mayor for traffic and transport affairs has said.
The Municipality of Tehran, a Chinese company and an Iranian wagon company have signed a contract, through which the Chinese company will share the knowledge of a special manufacturing process, then building some 376 railway cars will get underway, he stated, Mehr reported.
Touching upon some 1,050 subway cars the government was supposed to supply for Tehran metro fleet, he highlighted that through a tender launched between China and Iran, 630 cars for the Tehran subway is planned to be supplied, while some 420 cars is yet to be provided.
Pourseyyed Aqaei further stated that it is planned to increase the share of manufacturing railroad cars from 30 to 50 percent, adding, so with learning new manufacturing methods, some 376 metro cars will be built for line 7 of the metro.
Tehran mayor, Pirouz Hanachi, for his part said that while currently some 1,350 railway cars are running in the capital's subway system, it is still facing lack of 2,000 cars.
Pointing to 2.5 million metro trips daily, he said that it must enhance amounting to 7 million trips.
Clearly, air pollution is mitigated by reducing private transport vehicles and to do that, subway system should be developed as the most efficient public transport, Hanachi highlighted.
Tehran subway system consists of five operational lines, stretching to 170 kilometers, and two lines of 6 and 7 are under construction. The lines link south to north, east to west and are gradually covering more neighborhoods. By completing the two aforementioned lines 70 kilometers will be added to the current railways.
FB/MQ/MG