Norwegia offers to mediate on Kashmir dispute
January 10, 2019 - 11:54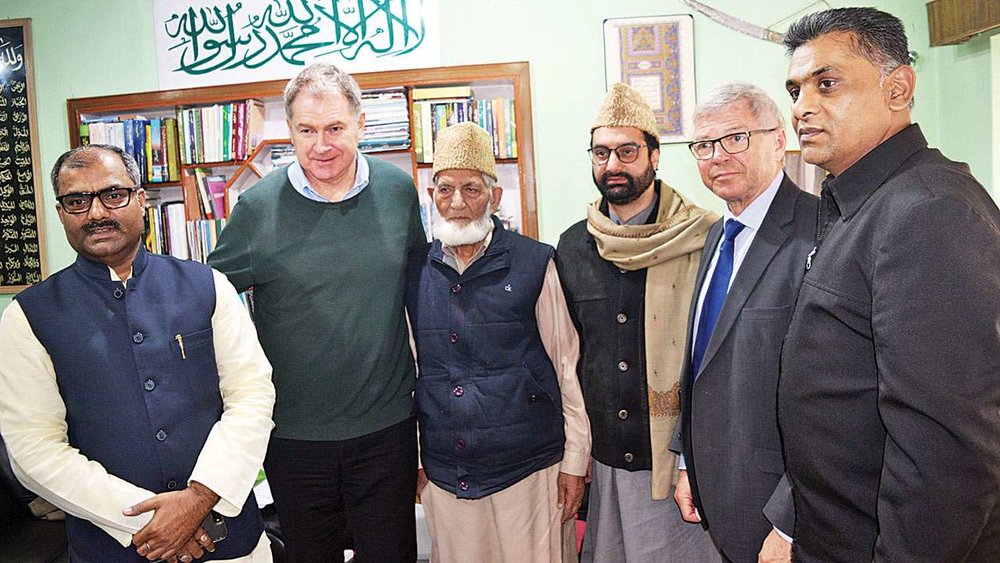 TEHRAN - Norwegian Prime Minister Erna Solberg has said that her government is willing to mediate between Pakistan and India for the settlement of the Kashmir dispute. Erna Solberg in an interview with Indian news channel NDTV said the Kashmir dispute cannot be solved only from a military standpoint and that popular support was also important, a report in Kashmir Media Service said.
Last November, former prime minister of Norway Kjell Magne Bondevik had visited the Indian controlled Kashmir and held talks with separatist leaders.
As part of his private visit, he then visited Pakistan controlled Kashmir as well and met the leadership there.
Responding to a question on Bondevik's view that there can be no military solution to the Kashmir dispute, Solberg said there is no military solution to any situation like this.
"I think you have to have a popular support. You have to have good trust between the partners in any region where still there is a conflict, but we don't have a special meaning about whether it is a military solution in Kashmir or not," she said in the interview.
"What we have learned is that you have to bring in popular support and by getting women and youth into a peace process and that's when you build a solid peace in an area where there has been a conflict," she added.
Solberg said the former prime minister's visit to Kashmir was strictly a private one, which did not involve either government.
"He was invited and he wanted to see if there were some possibilities of helping out, but there was no official mission and he was not on a mission from the Norwegian government," she said.
Norway has a long history of conflict resolution and Bondevik had played a key role in the resolution of the conflict with Tamil Tigers in Sri Lanka a few years ago.
When asked if Norway saw any role for mediation between Pakistan and India, Solberg said, "If there is an interest from the partners, we will try to use the mechanisms that we know."