Three Iranian women among top Asian scientists
January 14, 2019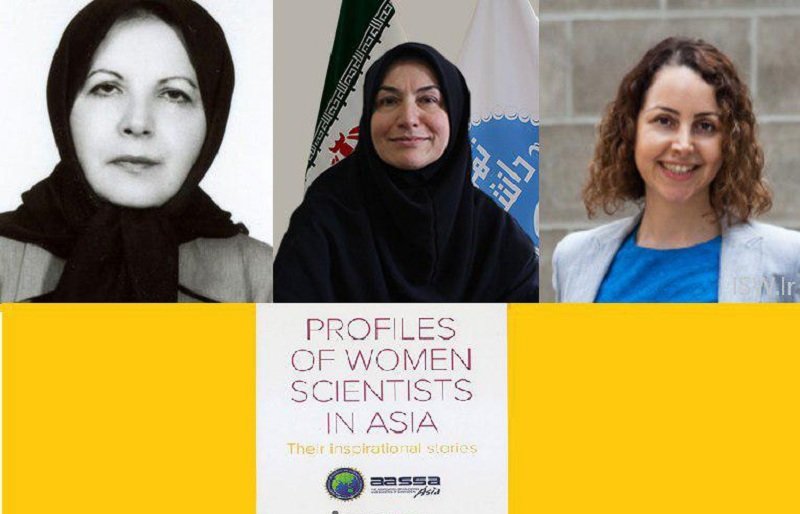 TEHRAN – The book of "Biography of Asian Female Scientists" has placed three Iranian scientist among top 50 Asian female scientists.
The book is published by the Association of Academies and Societies of Sciences in Asia (AASSA), IRNA reported.
Tahereh Kaghazchi, a chemical engineering educator and a member of the Iranian Academy of Sciences, Iranian Petroleum Society, is one of the top scientists in AASSA list.
Zahra Emam-Djomeh, a Ph.D. in Food Engineering and Technology is also one of the top scientists. She is an educator in Department of Food Science and Technology, Faculty of Agronomy Engineering and Technology, as well as College of Agriculture and Natural Resources in the University of Tehran.
AASSA list also included Mahshid Firouzi, residing in Australia. She is an Advance Queensland Research Fellow in the School of Chemical Engineering at the University of Queensland.
AASSA is a non-profit international organization with interests in science and technology. The principal objective of AASSA is to build a society in Asia and Australasia in which science and technology play a major role in the development of the region.
The book of "Biography of Asian Female Scientists", which includes the answers of 50 great Asian scientists to nine questions, was published with the purpose of presenting successful examples for girls and women and encouraging them to improve and pursuing education in scientific majors.
NM/MQ/MG