War photog Saeid Sadeqi tracing his subjects of the past for new collection   
January 23, 2019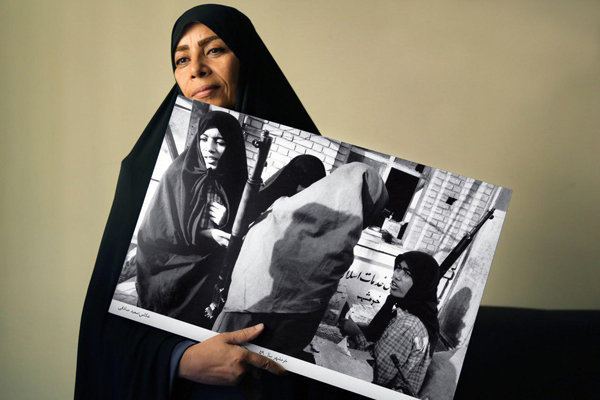 TEHRAN – Veteran photojournalist Saeid Sadeqi who is mostly famous for his collections on the 1980-1988 Iran-Iraq war is searching for persons whose photos he snapped on the warfronts to feature their current lives in his upcoming pictorial book.
"The project will be a comparative study between the life of the soldiers on the warfronts and their lives as citizens of today which can actually open a new window to the post-war era," Sadeqi told the Persian service of Mehr News Agency.
Sadeqi, who has recorded great moments of the war during his stay on the warfronts, added that he has long been thinking of the project and that he hopes to gain positive achievements.
"The photos will surely tell new stories of the war. These soldiers are not fake heroes for me. They are individuals who each can narrate different stories of the situations they have been through," he explained.
He added, "When I began the project I found out that many of the soldiers in the photos were martyred and when the families came across with their unseen photos they were highly impressed, and I also recorded those moments with my camera."
Sadeqi also said that he is seeking the truth in this endeavor and that is why he has decided to manage the financial assets himself and that he hopes the honesty of those years of the war would remain in this project.
Sadeqi has so far showcased his photos on war, children, modern Iran and women in several solo and group exhibits.
Sadeqi's black and white photograph "Conquest of Khorramshahr" that depicts Iranian soldiers celebrating the liberation of Khorramshahr at the Friday Mosque of the city was sold for 750 million rials (about $18,000) at the 10th Tehran Auction on January 11.
Photo: A photo by photojournalist Saeid Sadeqi.
RM/MMS/YAW