Industry ministry asked to develop disability friendly transportation 
January 26, 2019 - 20:42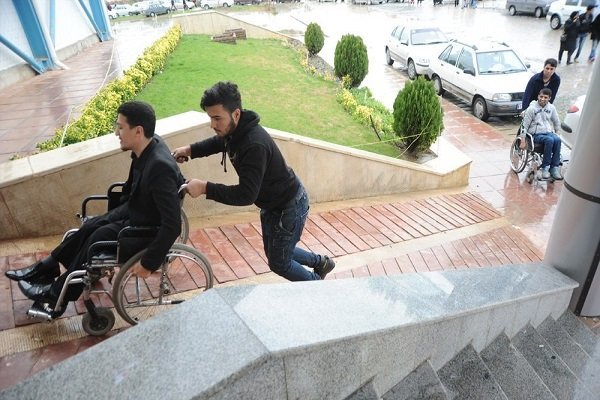 TEHRAN— Iran's Welfare Organization has asked the Ministry of Industry, Mining and Trade to develop disability friendly transportation in the country, an official with the Organization has said.
People with disabilities should have access to public transportation, Mehr news agency quoted Ebrahim Kazemi Momensaraei as saying on Thursday.
In order to provide this group of people with accessible transportation and vehicles Welfare Organization has led talks with ministry of industry, he explained.
Increased accessibility in the cities for physically challenged people is of great importance for the country, Kazemi Momensaraei added.
Provinces of Qom, Qazvin, and South Khorasan rank first in making cities accessible for people with disabilities and provinces of Kermanshah, Kohgiluyeh and Boyer-Ahmad, and Hamedan are at the bottom of the list, he highlighted.
Majlis [the Iranian parliament] approved both general outlines and details of a bill on rights of persons with disabilities on January 2018.
Free transportation, free education, job creation, housing loans, and less working hours are some of the articles of the law which are hoped to improve such groups' living conditions in the near future.
In July 2018 the then head of Welfare Organization Anoushirvan Mohseni-Bandpey said that the Iranian government has allocated a total budget of 2 trillion rials (nearly $47 million) for implementing the law on rights of persons with disabilities.
MQ/MG