Over 1.2m infants undergone hearing screening test
January 15, 2019 - 22:39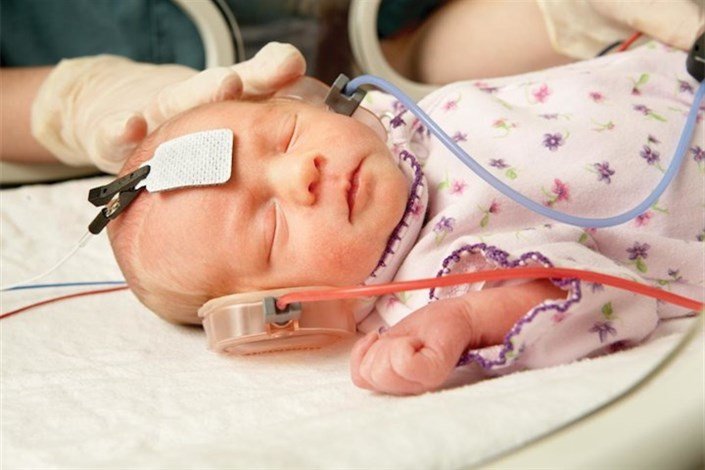 TEHRAN – The welfare Organization has conducted hearing screening test on 1.210 million newborns since the beginning of the current Iranian calendar year (March 21, 2018), Mehr news agency reported on Monday.
In the Iranian calendar year 1395 (March 2016-March 2017), hearing screening test for 3 to 5 year-old children have been carried out for the first time in 13 provinces of the country, through which 50,000 children were covered by the test nationwide.
Some 120,000 kids aging 3-5 will undergo the hearing screening test this year, the report added.
The tests would set the scene for early intervention for hearing-impaired babies and can also be effective in reducing the disability incidence, so that the number of hearing screening centers have increased from 425 to 600 centers since the past four years.
In the Iranian calendar year 1393 (March 2014-March 2015), some 966,275 infants have been covered by the Organization's tests, the number have been enhanced to over 1.187 million newborns last year.
Additionally, it is anticipated that the tests will be carried out on over 1.210 babies by the end of this year.
Moreover, The Welfare Organization has started vision screening tests for children aging 3 to 6 years, aiming to identify children with visual impairment or eye conditions and reduce the prevalence of visual impairment with early diagnosis, intervention, treatment and rehabilitation.
Last year, the vision screening program grew 6 percent compared to two years before that.
In September 2018, Minoo Rafiei, an official with the Organization, told ISNA that vision screening test was conducted last year on 3.2 million children, 15,000 of them were diagnosed with Amblyopia (known as lazy eye) and referred to the treatment centers.
She went on to say that while treatment processes of these children has different stages and might be costly, the Welfare Organization has provided financially struggling families with the cost of treatments and even surgeries, if required.
Some 85 percent of the newborns underwent hearing screening tests carried out by the Organization last year, she highlighted.
In June 2018, Hossein Nahvinejad, deputy director for the Welfare Organization for rehabilitation affairs, said that out of 1.5 million people living with different kinds of disabilities some 225,000 are suffering hearing impediment.
According to the American Academy of Pediatrics newborn hearing screening can detect possible hearing loss in the first days of an infant's life. If a possible hearing loss is detected, further tests will be done to confirm the results. When hearing loss is confirmed, treatment and early intervention should start immediately. Early intervention refers to programs and services available to babies and their families that help with hearing loss and learning important communication skills.
FB/MQ/MG