By Mohsen Mohammadi
House of Music Celebration honors educational, research books
January 27, 2019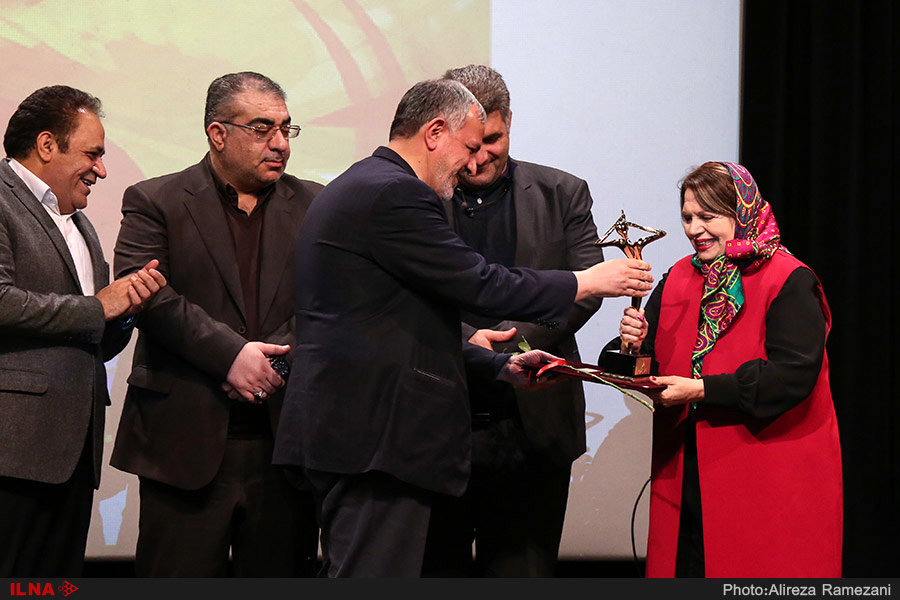 TEHRAN – The 19th edition of Iran's House of Music Celebration was dedicated to honoring best books on education, research and translation.
The celebration is annually held to honor Iran's top musical products.
The honoring ceremony attended by House of Music director Hamidreza Nurbakhsh and a number of veteran musicians took place at Tehran's Eyvan Shams Hall on Saturday night
"The Structure of Melody in Iranian Music" written by Mohammadrza Azadefar was introduced the best book of the year in the research section.
The award for best translation went to "A History of Western Music". Kamran Ghabrai is the translator of the book co-authored by Peter Burkholder, Donald Jay Grout and Claude V. Palisca.
"60 Chaharmezrabs for Tar" by Ali Kazemi also won the award in the education section.
Last year, Nurbakhsh announced a plan to establish an office to protect the rights of musical products in Iran, however this year he informed that the office has been established to pursue any appeal or complaint by musicians.
"The House of Music makes its greatest efforts to remove the obstacles and protect musicians' rights. We should not forget we are members of a body and must follow the interests of all members," he said.
Santur player Mina Oftadeh, violinist Karim Qorbani, singer and songwriter Fatemeh Rezai, and pop singer Simin Ghanem also received lifetime achievement awards at the celebration.
Photo: Pop singer Simin Ghanem (R) accepts her lifetime achievement award from Tehran City Council member Ahmad Masjed-Jamei during the House of Music Celebration at Tehran's Eyvan Shams Hall on January 26, 2019. (ILNA/Alireza Ramezani)
RM/MMS/YAW