Book Toon receives submissions from 73 countries  
January 27, 2019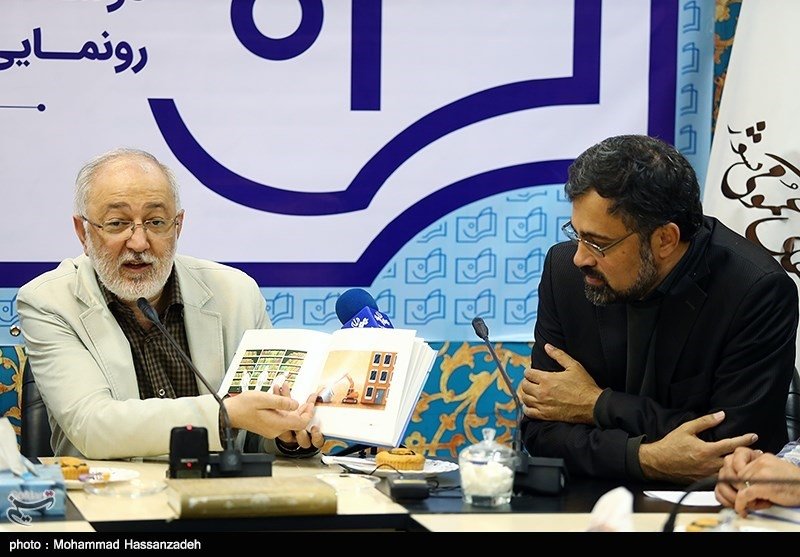 TEHRAN – About 500 cartoonists from 73 countries have submitted their works to the 4th edition of the Book Toon, Iran's international cartoon biennial on books.
This year's biennial will focus on the connection between books and topics such city, life, family, children and media, the secretary of the biennial, Masud Shojaei-Tabatabai, said in a press conference held at the Iran Public Libraries Foundation on Sunday.
Most of the cartoonists are from Turkey, Indonesia and China, he added.
In addition, the biennial has received works from 237 Iranian cartoonists this year.
Michael Kountouris, the founding member of the Greek Cartoonists Association, will attend the biennial.
Iranian cartoonist Saman Torabi, Alireza Pakdel and Bahman Abdi and Mikhail Zlatkovsky from Russia and Hicabi Demirci from Turkey are the members of the jury.
Shojaei-Tabatabai said that the biennial will be held in Tehran sometime between February 20 and March 20.
Photo: Iran Public Libraries Foundation CEO Alireza Mokhtarpur (L) and secretary of the Book Toon Masud Shojaei-Tabatabai attend a press conference in Tehran on January 27, 2019. (Tasnim/Mohammad Hassanzadeh)
RM/MMS/YAW