All should laud IRGC efforts: Larijani
February 3, 2019 - 20:33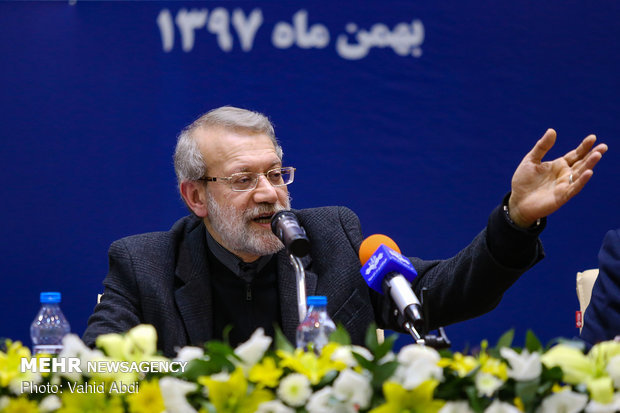 TEHRAN – Majlis Speaker Ali Larijani on Sunday called on the people and authorities to appreciate the efforts made by the Islamic Revolution Guards Corps (IRGC), saying the IRGC has played an "effective role" in countering threats and protecting Iran's border areas.
He made the remarks at the Combat Casualty Care (CCC) exercise, which kicked off earlier in the day to showcase the IRGC's tactical surgery systems, rapid health response systems, field hospitals, expandable hospital containers, and other medical equipment for rendering relief and assistance to the injured.
"Today, I became familiar with a small part of the Guards' casualty care capabilities and those who are active in this field as well as the valuable services of the Guards Ground Force," Larijani said, Mehr reported.
The IRGC's heavy responsibility toward the Islamic Revolution is one of its characteristics since it was formed, he said, hailing the IRGC's high morale in serving the people.
The speaker further underlined the necessity of broadcasting the IRGC's services to the country, saying, "It is unfair if such massive amount of services does not receive sufficient reportage."
"I personally saw the efforts and sacrifices the Guards made in the aftermath of [last year's] earthquake in the country's western region," he recalled.
Larijani was referring to the November 2017 earthquake in Kermanshah province which left over 600 people dead and destroyed hundreds of residential buildings. The quake measured 7.3 on the Richter scale.
The parliament speaker went to say that the IRGC has been doing valuable works in providing services to people in underdeveloped regions.
The IRGC is still filled with the spirit of the first days of the Islamic Revolution, added Larijani.
Larijani called on other bodies such as the Health Ministry and Budget and Planning Organization to help reduce poverty and help the IRGC in this mission.
MH/PA