India elections: Congress seeks to dislodge Modi's BJP from power
February 4, 2019 - 23:20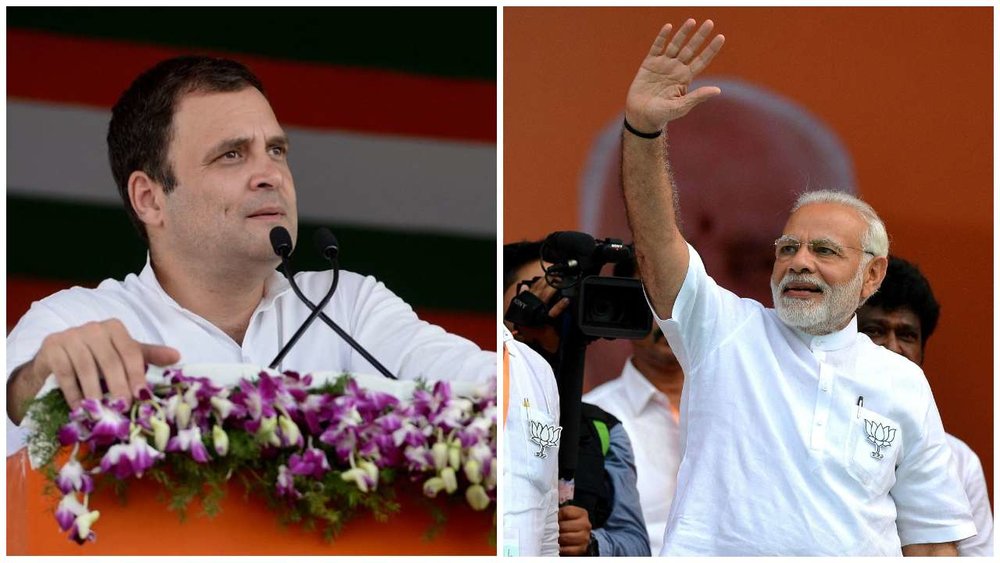 It's the election season again in India and preparations are in full swing to woo voters with attractive manifestos and catchy slogans.
Although a strong third front is emerging, the main contest will be between the ruling Bharatiya Janata Party (BJP) and the main opposition party Congress.
Led by Prime Minister Narendra Modi, BJP seeks to retain power while Congress led by the young Gandhi scion Rahul Gandhi seeks to dislodge the right-wing party.
This week, with eyes on the upcoming election, Modi government announced a populist budget designed to flatter voters, although analysts believe it might have come little too late.
The budget announced on Friday includes $13 billion worth of measures including payouts for farmers, a pension program for informal sector workers and tax relief for India's squeezed middle class.
The policies are designed to compensate for Modi's slide in support, and come just one day after a report suggesting India's unemployment rate is at a 45-year high.
Modi government has faced blistering criticism after a leaked report revealed that the country's unemployment rate is the highest it has been since the 1970s.
The country's unemployment rate – 6.1 percent – is the highest it has been since 1972-73, the earliest year for which comparable data is available. The number may not be dire, say experts, but it shines light on the truth about India's economic growth story.
Modi's economic policies have been a subject of examination among economists and policy analysts, especially the controversial demonetization drive that seems to have backfired badly.
The results in December state elections, some observers believe, was a verdict on Modi's economic mismanagement and ill-advised decisions.
Since the debacle in three important states in December, BJP leaders have been looking to control the damage and stage a comeback.
BJP president and Modi's close aide Amit Shah addressing a rally in south India on Sunday said the "visionary policies" of Modi have helped establish the foundation for "long term development" in the country.
Modi himself tweeted seeking suggestions and feedback from people in the unique effort by the BJP, saying "what you all share will form the blueprint of our 'Sankalp Patra' (manifesto) for the 2019 elections."
On the other hand, Congress has promised to guarantee a "minimum income for the country's poor" if it wins the general elections this summer.
The details of the minimum income plan will only be revealed in the party manifesto, which is due soon. However, according to reports, the scheme essentially promises a basic income support for India's poorest households after fixing an income eligibility threshold.
To prevent Modi from coming back to power, Congress has said it wants to form a post-poll partnership with BSP-SP, a formidable alliance in north India, though it will be fighting against it in 78 seats.
In an interview with Business Standard, global investor-writer Ruchir Sharma said there is a tendency in India to root for the underdog against any dominant figure but the Congress would need all the help it could muster to defeat the BJP in the 2019 general elections.
He added that the election setbacks in December 2018 have lowered Narendra Modi's chances of victory from near certain to 50:50.
"That's exactly how Indians like their leaders: on edge, fearing for their jobs and not taking voters for granted," he says.