Syria's stability is Iran's main objective, Rouhani says
February 6, 2019 - 20:13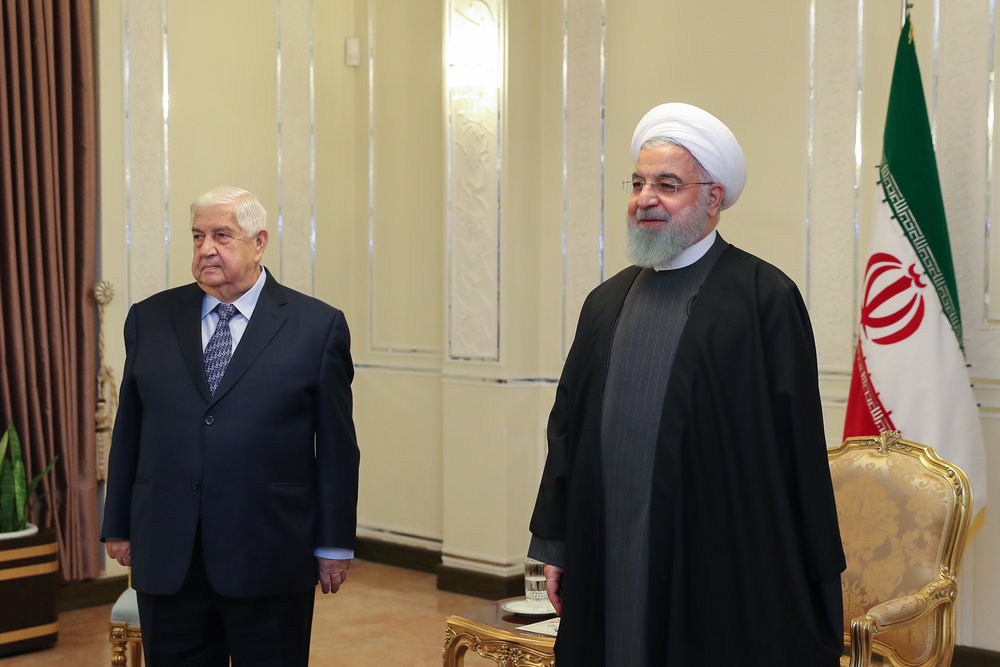 TEHRAN – President Hassan Rouhani said on Wednesday that Syria's stability is an important objective of Iran.
"An important objective of the Islamic Republic of Iran's foreign policy is stability in Syria and the return of the people of this country to their normal life," he said in a meeting with Syrian Foreign Minister Walid Muallem in Tehran.
Rouhani said that Syria's victory over terrorism and foiling plots hatched by the U.S. and certain other countries is a victory for the whole region.
He also said that it is essential for Iran and Syria to expand relations in various areas.
"Tehran-Damascus close and friendly relations have started after the Islamic Revolution and will be expanded in various areas in line with the two nations' interests," the president stated.
Rouhani went on to say that there are still obstacles for Syria to achieve complete victory therefore "it is essential to strengthen cooperation and coordination in various spheres."
For his part, Muallem praised Iran's supports for the Syrian government and people in hard times.
Moualem was in Tehran for negotiations before the meeting of leaders of Russia, Turkey and Iran in the Russian Black Sea resort town Sochi on Feb. 14 over Syria.
Iran reiterates that U.S. must leave Syria
Ali Akbar Velayati, a top foreign policy adviser to the Leader of the Islamic Revolution, also said on Wednesday that Syria's victory over terrorists has served as a victory for "the axis of resistance".
"The axis of resistance" refers the resistance of Syria, Hezbollah and Palestinians against the Israeli occupation of Arab lands.

After a meeting with Muallem, Velayati told reporters that Iran-Syria relations are "strategic" and such relationship will continue.
Velayati, a veteran politician who acted as Iran's chief diplomat in the 1980s and 1990s, also said American troops should withdraw from Syria.
"Whether they want to or not, the Americans must leave Syria," he asserted.
"Now 90 percent of Syrian soil is under the control of the government and the rest will soon be freed by the Syrian army," Velayati.
For his part, Muallem congratulated Iran on the 40th anniversary of victory of the Islamic Revolution and called his meetings with the Iranian officials "constructive".
The Syrian foreign minister held separate talks on with Ali Shamkhani, secretary of the Supreme National Security Council, Foreign Minister Mohammad Javad Zarif and Majlis Speaker Ali Larijani on Tuesday.
NA/PA