Rouhani: Rallies are a decisive response to exorbitant demands of ill-wishers
February 11, 2019 - 23:2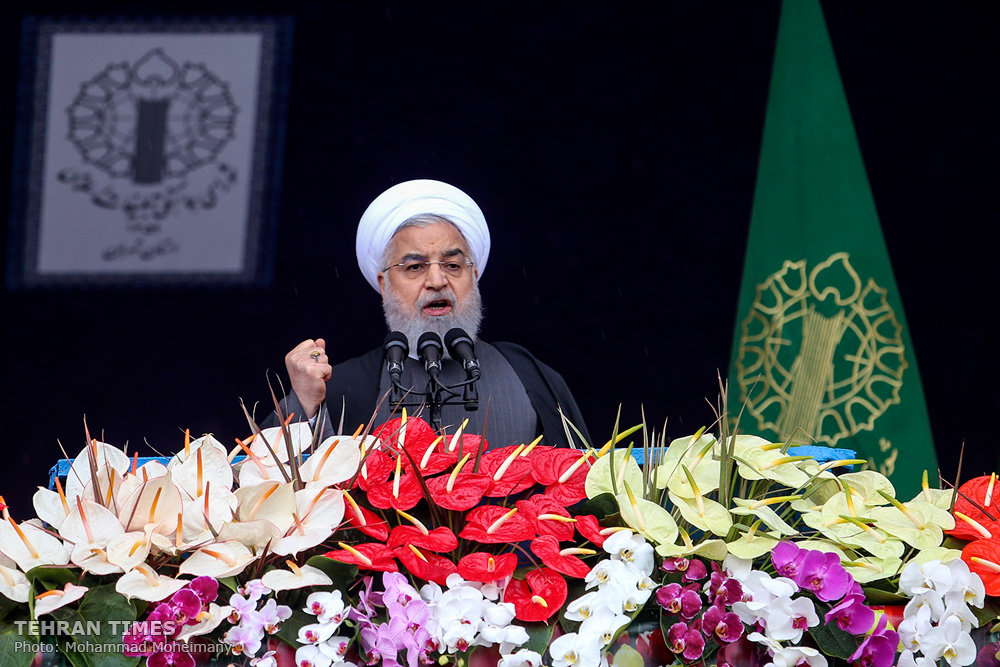 TEHRAN - President Rouhani issued a statement on Monday thanking people for their massive turnout in the Bahman 22 rallies, saying their "magnificent", "meaningful" and "timely" participation in the great festivities celebrating the 40th anniversary of the Islamic Revolution marked a "durable" show of "solidarity" and the "greatness" of the Iranian nation.
In an open reference to the Trump administration's violation of the nuclear deal, Rouhani said the "enemies" by violating their commitments and imposing "cruel sanctions" and launching a "massive propaganda campaign" had the illusion that the Bahman 22 rallies this year would be held in a "depressing atmosphere".
Rouhani told the Iranian nation that their participation in the rallies upon a call by the Leader of the Islamic Revolution was a "proper and decisive response to the exorbitant demands of foreigners and ill-wishers of Iran."
The Iranian nation proved that they will not compromise on their independence and dignity, Rouhani noted.
"You brave people proved that you have not compromised and will not compromise on your independence and dignity under any circumstances, while not giving up your lofty revolutionary ideals, for which you have sacrificed the dearest members of your family," Rouhani stated in his message.
Rouhani added, "I bow to the greatness of our dear nation."

PA/PA