Peace talks in absence of Afghan govt merely 'intellectual exercise'
February 21, 2019 - 9:4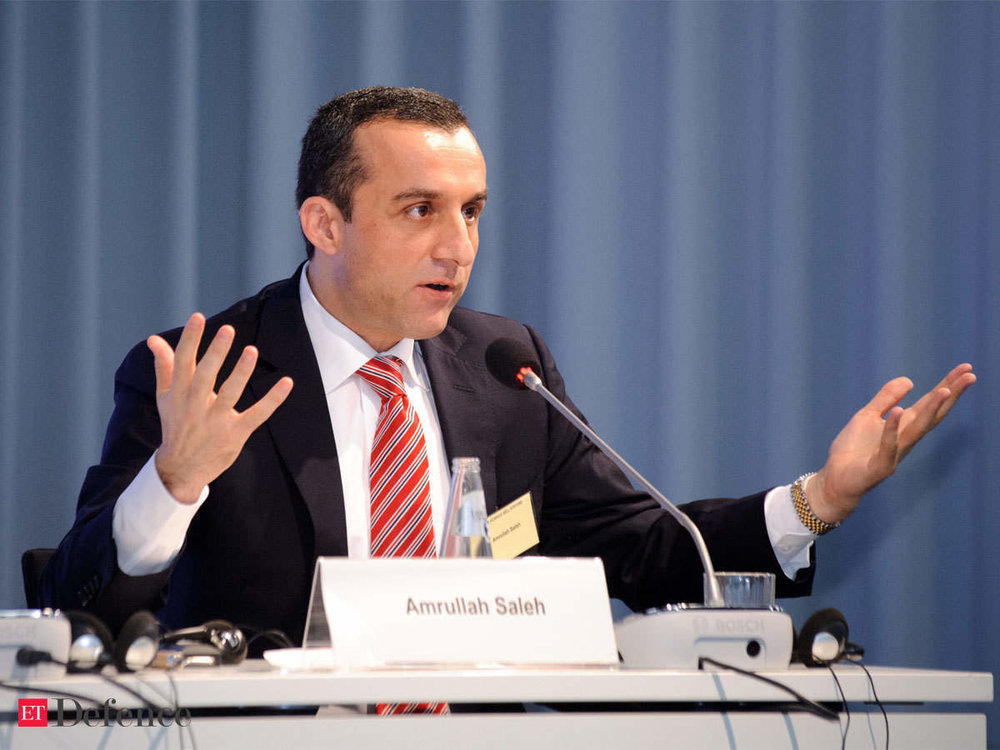 TEHRAN - In recent months, hectic negotiations have taken place between the Afghan Taliban and U.S. officials, mostly in Qatar and UAE, while overstepping the Afghan government.
American envoy Zalmay Khalilzad has been sauntering from one country to another chasing the insurgent group leaders. However the efforts have produced no concrete results, because the central party to the conflict has been missing.
According to sources, the national unity government in Kabul led by President Ashraf Ghani, which was seen close to the U.S., has gradually distanced itself from Washington, apparently unhappy with the way Khalilzad has disregarding the main stakeholders – the government and people of Afghanistan.
Ghani and Khalilzad, the two old friends who studied together in American University of Beirut, have developed serious differences over the nature of peace process. While former wants it to be Afghan-led and Afghan-owned, latter merely follows the orders from White House, sidestepping Kabul.
This week, Pakistan was scheduled to host talks between the Taliban and U.S. officials in Islamabad, which was canceled on the pretext of 'travel restrictions on Taliban'.
Afghan government slammed Pakistan, saying its bid to host Afghan peace talks amounted to violation of Afghanistan's sovereignty.
A letter submitted to the United Nations on Friday by Afghanistan's envoy to the body, said the Taliban's trip to Pakistan — and particularly the meeting with Mr. Khan — would amount to "the official recognition and legitimization of an armed group that poses a serious threat to the security and stability of Afghanistan and whose members are sanctioned by provisions of the U.N. Security Council."
Meanwhile, in an interview with TRT, Amrullah Saleh, former Interior Minister and President Ghani's candidate for vice presidency in upcoming presidential elections, said that any decision about the future of Afghanistan and peace talks without the engagement of the Afghan government will have no results and will be counted as "intellectual exercise".
Saleh said Afghanistan has changed and that Afghanistan has moved on and that movement has to be realized and appreciated.
"We are in control, we are in control of our country, we are in control of our cities. Our legitimacy stems from the will of our people. We had elections, we are going to have election. So, fundamentally, we are the factor. If you bypass the factor, it becomes an intellectual exercise," Saleh said.
Pertinently, while Taliban has agreed to talk to the U.S. officials and representatives of regional countries, and even Afghan politicians, it has rejected demands to hold direct negotiations with the Afghan government led by President Ghani.
Saleh said that Taliban are "afraid of a pluralistic society" and that they think they will die in today's Afghan society.
"That future can be tomorrow, but they think [Taliban] they will die in that type of future. That is why they are trying to maintain their habitat away from civilization, away from integration, away from new Afghanistan. Because they are afraid that in a pluralistic society, which Afghanistan today is, Taliban will become another loud cleric, Mullah preaching after death," said Saleh.
Meanwhile, even though talks between the Taliban and U.S. have been underway for past many months, the violence perpetuated by the insurgent group continues in different parts of the country.
Afghans continue to be attacked, abused, displaced and refused their rights. Almost two-thirds of the population – 17 million people – live in areas directly affected by conflict. Approximately 6.3 million are in need of humanitarian assistance, of these 60 per cent are children. 1.5 million people are internally displaced across the country. In addition, 2.6 million people are close to famine, according to Norwegian Refugee Council.