Iranian Academy of Arts honors music scholar Amir-Ashraf Arianpur
March 1, 2019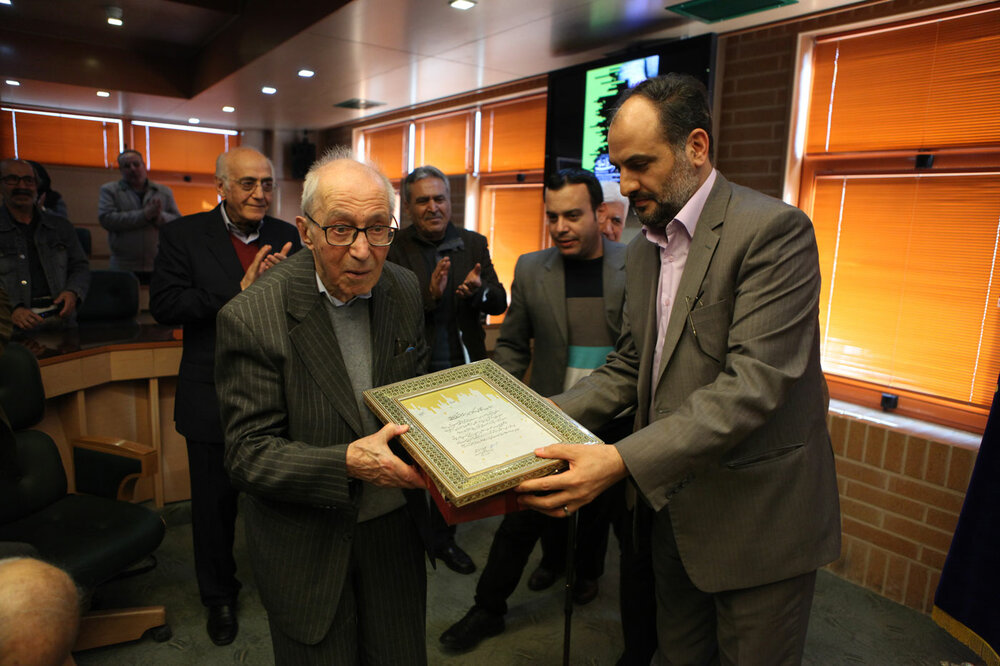 TEHRAN – Veteran music scholar and musician Amir-Ashraf Arianpur was honored for his lifetime achievements during a ceremony at the Iranian Academy of Arts (IAA) in Tehran on Wednesday.
The ceremony was attended by veteran musicians Loris Tjeknavorian, Mohammad Sarir and Majid Kiani, and a number of his students and cultural figures.
"I will persist in my love of music for the rest of my life," 80-year-old Arianpur said in his brief speech at the ceremony.
"Some people tried to deprive me of it, but they failed; music is food for souls. We all live for music, I will never restrain myself from music, it fills the void of my loneliness," he added.
Sarir also made a brief speech at the ceremony.
"Master Arianpur has taken great steps in music education in the country and he has been very efficient in this way," he said.
"He is a symbol of an honest teacher," he added.
The ceremony came to an end with the screening of a video about the life story of Arianpur.

Photo: Amir-Ashraf Arianpur (L) receives presents from Iranian Academy of Arts acting director Alireza Esmaeili during a ceremony held at the academy in Tehran on February 27, 2019 to honor the veteran music scholar for his lifetime achievements. (IAA)
ABU/MMS/YAW