General Soleimani says 'JCPOA2' would undermine Iran
March 1, 2019 - 20:6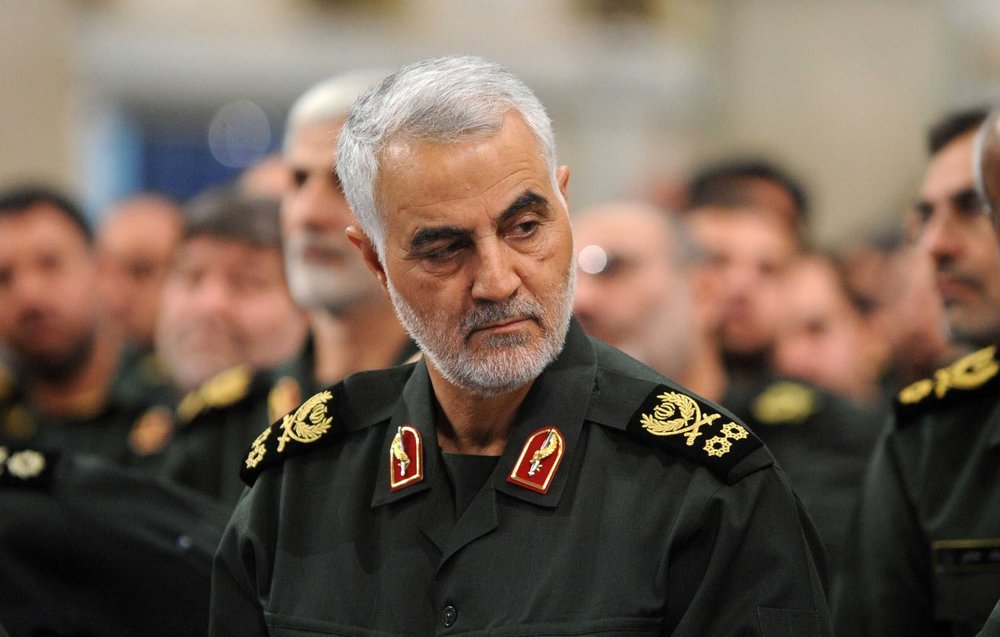 TEHRAN – Major General Qassem Soleimani, commander of Iran's Qods Force, said on Thursday that "enemies" of the Islamic Republic want to renegotiate the JCPOA in order to undermine Iran and uproot Islamic movements. He called the attempt "JCPOA2".
The JCPOA (the Joint Comprehensive Plan of Action) is the official name for the nuclear deal that Iran struck with the five permanent members of the UN Security Council and Germany in July 2015. It was clinched during the presidency of President Barack Obama. However, Donald Trump pulled the U.S. out of it, claiming it favored Iran.
Addressing a congress in the city of Kerman, Soleimani said, "From the very beginning the enemy saw the JCPOA as a three-pronged objective, not just one, and the other two were more important than the first".
"Obama wanted to reach the other two goals slowly, but Trump wants to traverse this road quickly and this road will lead to JCPOA3".
The commander did not give any further explanation about JCPOA 2 and 3.
Elsewhere in his remarks, Soleimani said during 40 years, the Islamic Republic "gained nothing but victory" despite damages that it has suffered on the surface.
He also stressed that in all decision makings, "the interests of Iran" should be pursued.
In another part of his speech, Soleimani called Europe and Saudi Arabia the "political dwarves" of U.S. President Donald Trump.
SP/PA